Premier League: Newcastle's Sammy Ameobi out to push for first-team place
Sammy Ameobi is determined to push himself into first-team contention at Newcastle United.
By Graeme Bailey - Tweet me: @graemebailey
Last Updated: 25/09/13 3:47pm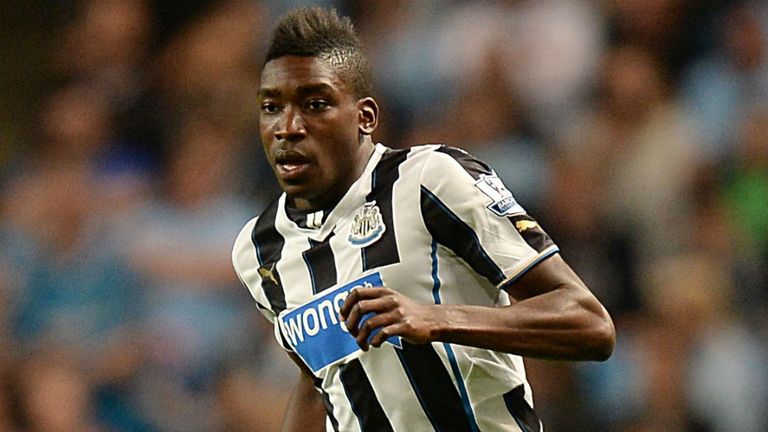 Ameobi is set to start for Newcastle on Wednesday night as they play Leeds United in the Capital One Cup and he hopes he can catch the eye of manager Alan Pardew.
"It is really frustrating when you are on the bench and you can't do anything about it," said Ameobi.
"Now we have the opportunity to play and make the difference. It's going to be a massive game and I'm looking forward to it.
"It is another opportunity to play again. I'm going to stake a claim.
"In the manager's eyes this is a big game because it didn't go well against Hull and we need to get back on track."
Ameobi believes he has done well in the few games he has played this term.
"I think I've had a good start to the season. It's unfortunate because there are good players ahead of me," he said.
"I just have to patient at this stage of my career. Every opportunity I get I have to take it.
"If I get my work ethic right my time will come. I've another chance tonight to do that."
And Ameobi feels his loan spell at Middlesbrough last season has helped him.
"Being at Middlesbrough made me feel a bigger part of something. I realised what it would be like to have that feeling every game. Now I want to do that here.
"I've just got to keep playing and working hard. Hopefully I get that time in the near future."