Chelsea's Juan Mata and Andre Schurrle happy after starting against Steaua
Juan Mata pledged to keep trying to go from strength to strength after returning to the Chelsea team against Steaua.
Last Updated: 01/10/13 11:02pm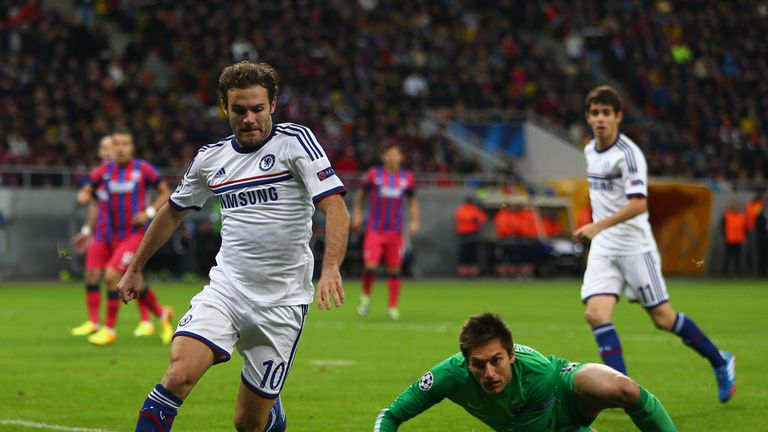 The Spaniard impressed as a substitute in the 1-1 draw at Tottenham Hotspur and kept that form going in Tuesday's UEFA Champions League clash.
He has not been a regular starter this season and has been challenged to adapt his game by Jose Mourinho.
Asked after the game in Romania what he has been working on, Mata told Sky Sports: "I have just kept going.
"I have trained well and been getting ready for every game. That's it.
"Today I really enjoyed playing - it is important for us to play with the ball. I was happy with the way I played."
Questioned on whether he had improved since being sidelined by Mourinho, he added: "To be honest I don't know.
"I have felt the same. I just try to improve every season."
Mata was pleased to come away with three points against Steaua as Chelsea responded to their surprise home defeat by Basel in the opening round of Group E fixtures.
He said: "After the first game against Basel, which was a painful defeat for us, we needed to win.
"The team played really well. We were very solid and we have three points and are ready to win again and be first in the group."
Andre Schurrle also caught the eye in his first Champions League game for the Blues and hopes his performance will keep him in the side.
"We were the better team from the first minute and we played with confidence," said the German winger.
"I always want to start so that is good and I want to try and keep helping the team."