Crystal Palace duo Marouane Chamakh and Dean Moxey resolve row at Southampton
Ian Holloway has said that Marouane Chamakh and Dean Moxey have buried the hatchet.
Last Updated: 03/10/13 11:26pm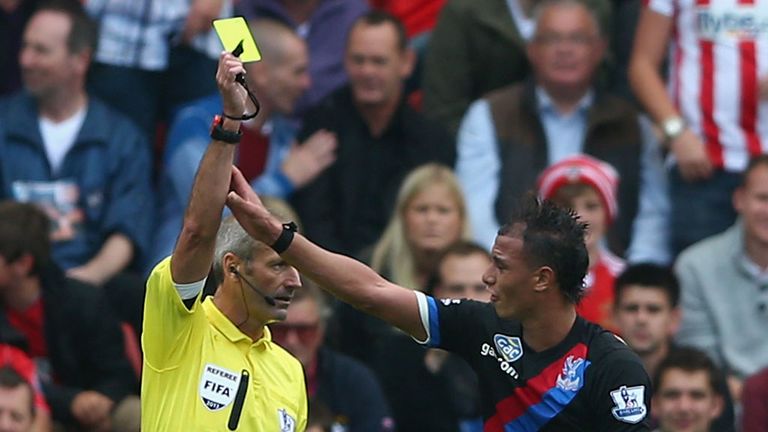 Striker Chamakh was shown a yellow card when he appeared to dive in the penalty area in the 28th minute - a turn of events which prompted Moxey's intervention and their contretemps continued in the dressing room at the interval.
Palace manager Holloway said: "I don't think I can repeat what I said at half-time, but I nearly took my jacket off to both of them.
"You have to deal with things. I've since called them in and showed them the incident and asked what it was about. It was amicable in the end but passions flare up when you are not winning.
"The passion was there and I think it shook everybody. It rocked this club, we are built on that togetherness.
"But I've watched the incident and spoken to Chamakh and his explanation is actually quite good.
"He headed it and was just looking at the ball, and he said if he'd been at Arsenal he would have got a penalty. But I still think he should have shot."