West Brom striker Victor Anichebe backs David Moyes at Manchester United
West Brom striker Victor Anichebe has backed former boss David Moyes to be a success at Manchester United.
Last Updated: 05/10/13 12:20pm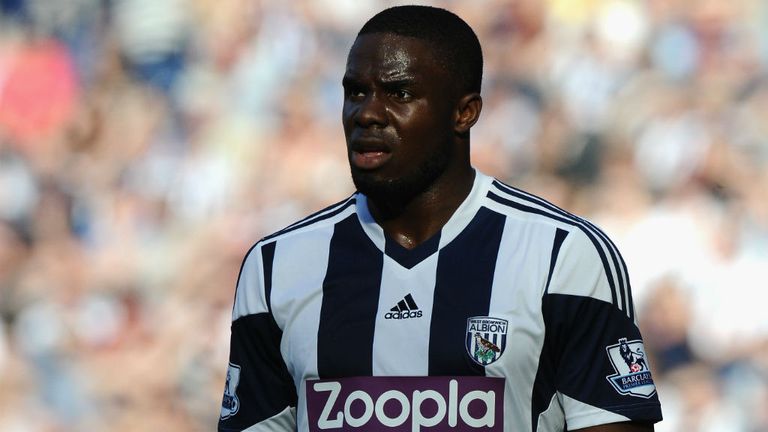 The 25-year old spent seven years working under Moyes at Everton, where he netted 26 times in his 168 games before making a deadline day switch to West Brom this summer.
Anichebe was handed his Premier League debut by the Scotsman in 2006 and he thinks that his former boss is the right man for the Old Trafford job.
"David Moyes is a good guy and a great coach," Anichebe told the Daily Mail.
"People say the same about Marouane Fellaini and ask whether they are 'Manchester United people'.
"I'm not sure what that means. They are successful. Full stop.
"They will do a good and honest job. I don't know if he will be successful in the future, but they have been so far. Why not?"
Anichebe also hailed Moyes for standing by him despite numerous injury lay-offs during his seven-year spell at Goodison Park.
"The problem was, I had injuries. My faith was seriously tested. I'm sure the manager's faith in me was tested," he said.
"I must have frustrated him something rotten. But he stuck by me. I felt like I owed him because of the way he stood by me. He understood me as a person."
The Nigeria international made his debut for the Toffees at the age of 17, but he believes that loan spells for some of the younger squad members would be beneficial as opposed to being thrown straight in.
"Everton's is a small squad. They did need me, on occasion, to come on and have an effect," he said.
"I think I did a few times but they need to send their players out on loan - let them go and experience something else because they will get a better and more experienced player back."