Shoulder injury rules out Celtic defender Adam Matthews for up to 12 weeks
Celtic defender Adam Matthews is to have an operation on his injured shoulder and will be out for up to 12 weeks.
Last Updated: 07/10/13 5:40pm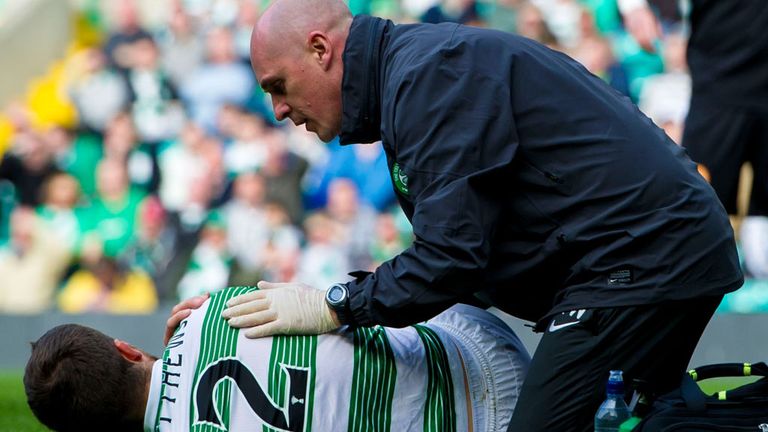 The Wales international suffered a shoulder injury when he was challenged by Motherwell's Keith Lasley at the weekend.
And a specialist told Matthews on Monday surgery is the best option for mending the damage.
A statement on the Celtic website put a timescale of "10-12 weeks" on the 21-year-old's recovery, ruling him out of the remainder of his side's Champions League group games.
Neil Lennon felt the challenge on Matthews warranted a penalty, but the Hoops manager made it clear at the weekend he does not blame Lasley for the extent of the injury.
He said: "I thought it was a penalty. He has taken his leg first and followed through on the ball - anywhere else that is a free-kick.
"Adam did the right thing, he got his body there protecting the ball. For me it is a penalty. It was maybe the way he landed. It could happen anywhere.
"I don't apportion any blame to Keith Lasley for that. Tackles are made in the game, people fall over awkwardly so there is no blame attached whatsoever."