England's James Milner desperate not to miss out on Brazilian World Cup
James Milner has admitted it would be unbearable not to reach the World Cup but he is confident England will make it.
Last Updated: 11/10/13 6:29pm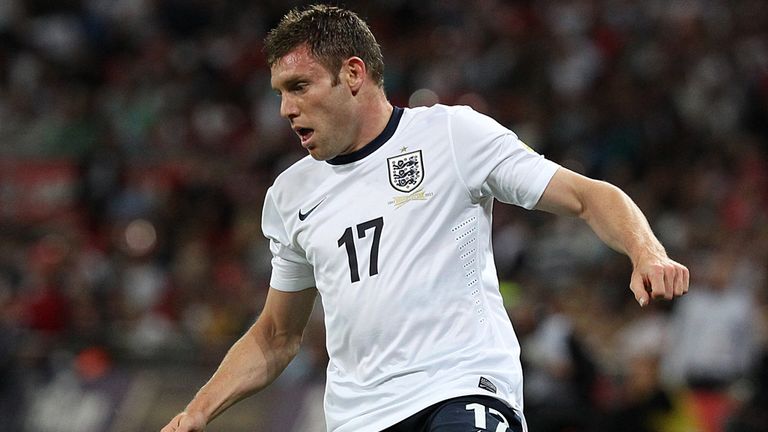 Roy Hodgson's men need to beat Montenegro and Poland to make sure of a place in next summer's tournament, which takes place in Brazil and is an experience that Milner does not want to miss.
Having drawn 2-2 with the host nation in a friendly in June, Milner fully expects England to book their place and he is determined to make the final squad.
"Playing against Brazil last summer you could see what a great tournament it will be by the atmosphere we sampled during that game," said Milner.
"The Brazilian people eat, breathe and sleep football. We saw that for ourselves last summer. So it's a World Cup that no-one wants to miss.
"We've put ourselves in a great position. I think if we'd been offered the chance of winning our last two home games to qualify at the start of the campaign, we'd have taken it.
"I've been lucky enough to play in a European Championship and a World Cup. It would be great to add another major tournament to that list."
While Milner has been an important part of Hodgson's squad in recent months, he faces a challenge to start regularly for Manchester City and recognises that he will have to maintain a high level of performance for club and country.
"You always want to play well for your club and if you do it consistently you are giving yourself the best chance of playing for your country," he said.
"Obviously I hope I'll be part of the squad that travels to Brazil."
On his lack of starts for City, Milner said: "It's not possible to play in every game and there is fierce competition for places.
"But I'd obviously like to play more than I have done so far, and that's true of any player anywhere.
"I started against Wigan and Aston Villa, but as long as the team is winning that's the main thing.
"I just have to make an impact when I do play and make sure I take my chance, try to play my part and influence games when I have the opportunity.
"With the amount of games we're playing, everyone is going to have their chances and the nature of football means there will be injuries along the way.
"I'm sure I'll get plenty of starts and the rest is up to me."