Premier League: Chris Brunt pleased with strength of West Brom squad
West Brom midfielder Chris Brunt believes their squad is very healthy with the competition for places all over.
Last Updated: 25/10/13 9:56pm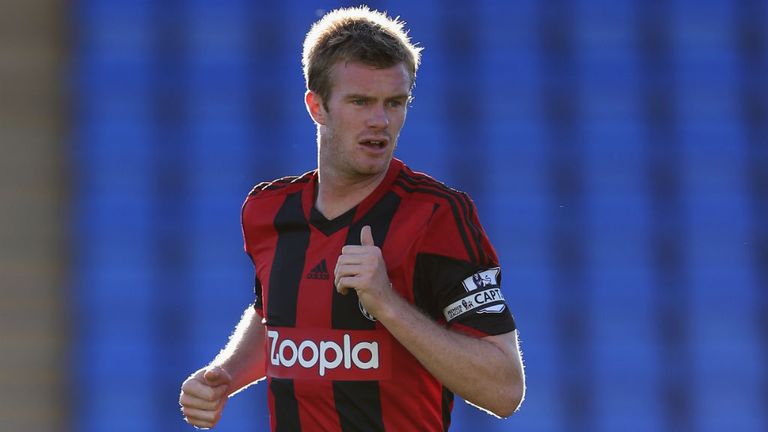 Northern Ireland star Brunt has himself been limited to just three appearances this season, but he says that is not an issue as the team are playing well.
"We made a few signings on deadline day and they have upped the morale around the place. There is competition for places," he told Weekend Warm-up on Sky Sports News.
"I haven't played as much as I liked and then the few games I had I picked up a niggle in training one day and ended up out of the team, who have gone on a good run.
"There's not much you can do when the team are on a good run, you just bide your time and wait for your chance. You just have to get on with it and I think I do that."
Brunt admits everyone in the squad is impressed with young striker Saido Berahino, who has been a huge success this season.
"He (Berahino) is a good player," he said.
"He had a bad injury last season, which kept him out for a long time, in a roundabout way that has probably helped him. He has got his head down, got himself fit and sharp in pre-season and he's deserved his place in the squad.
"When he's got his chance in the side he has taken it. He is still only young and has only played a handful of games for our first team but he has great potential.
"He has a long way to go but hopefully they'll sit down and sort something out with him so he is here for a long time."
West Brom face Liverpool this weekend and Brunt believes they are more than capable of getting something from the game - having won on their last two visits to Anfield.
"We know we can go to Liverpool and win the game," he said.
"We have done it the last two seasons. It may have been a bit smash and grab but you've got to do both sides of the game and take your chances.
"In both games we defended really well and took our chances and they didn't.
"They are a different side this year. They have added bits and pieces and are playing well.
"Brendan Rodgers has implemented his style of play. They have two lively front lads so we are going to have to keep them quiet and hopefully do something ourselves.
"We'll be well prepared, we've been working hard in training so hopefully whatever they throw at us we'll be ready to deal with it."