Newcastle striker Papiss Cisse can learn from Fernando Torres, says Alan Pardew
Newcastle United manager Alan Pardew hopes Papiss Cisse can turn around his faltering form like Fernando Torres.
Last Updated: 02/11/13 12:11pm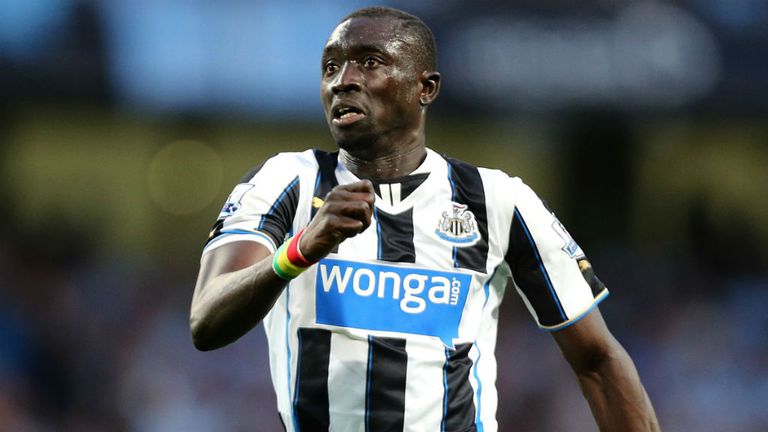 Cisse started his Newcastle career in fine style after arriving in January 2012, and netted a number of crucial goals last season to help keep the club in the Premier League.
However, he has endured a frustrating start to the new campaign and has not scored in the league since April, while he also drew a blank in the midweek Capital One Cup defeat by Manchester City.
Next up for the Magpies is a clash on Saturday with Chelsea, who are likely to include Spanish forward Torres after he produced an eye-catching performance last weekend to end his own barren run in the league.
"Papiss can certainly learn from him," said Pardew. "Torres has worked really hard to try to find his form and sometimes when you are searching for it, you don't look your best.
"You try too hard to score goals from angles which aren't really on and I think Papiss is fighting that.
"When he is scoring, we look a great side, but we've got great faith in him and sometimes it just needs to fall into place - and a goal can kick-start that."
Pardew has been pleased with Cisse's attitude during a difficult period, adding: "He's not sulking, he's not doing anything in the team to disrupt in terms of stopping making runs, he's doing everything we want, he's just not getting that break.
"We've got to try and work with him and encourage him and hopefully give him an opportunity to get a goal.
"One thing he generates is love. Everybody I speak to is desperate for him to get that break and I think that's what you need. As a striker sometimes you just need that break. I think that's what he's searching for at the moment."
Pardew has also dismissed suggestions that the arrival of Loic Remy has hampered Cisse.
He said: "I don't think there's any correlation between Remy scoring and Papiss' situation.
"Loic's played a lot in that wide area and got goals. We know he can play through the middle, something we've not given him many opportunities to do yet.
"I don't think that affects Papiss too much."