Liverpool's Daniel Sturridge happy to be playing as a striker
Daniel Sturridge is delighted that Liverpool boss Brendan Rodgers has given him the opportunity to play as a striker.
Last Updated: 04/11/13 8:48pm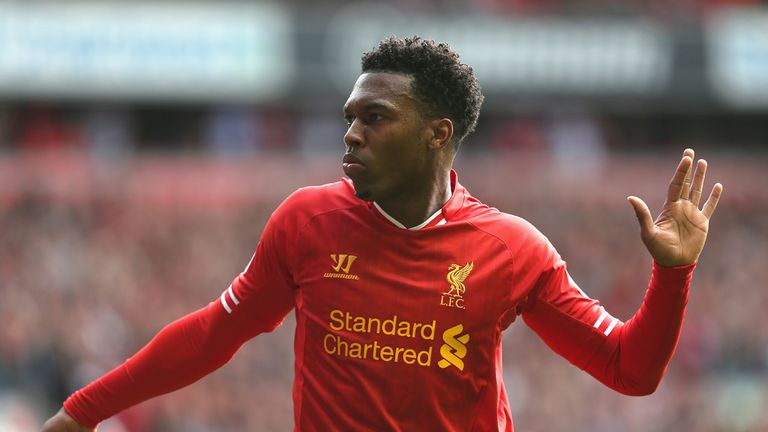 The 24-year-old moved to Anfield from Chelsea in January and had spent large parts of his career at Stamford Bridge playing on the wing.
However, since his transfer, he has generally been deployed as a centre-forward by Rodgers and has responded by scoring 21 goals in 27 appearances for the club.
Sturridge believes he works well with Rodgers and told Sport magazine: "I knew he rated me. He knows how I work and what I need.
"I needed to be believed in, to play as a centre-forward at a club.
"I didn't get that at Chelsea, and Brendan gave me the opportunity to do that here.
"We work well together, and it's great to be part of his philosophy. He gets the most out of his players and makes us want to win for him.
"I'm just playing in the position that I enjoy. When I went to Bolton (on loan), I was able to show what I can do because I was playing as a centre-forward.
"At Chelsea, I never got the chance to do that, but I've got that opportunity at Liverpool.
"My self-belief and the hard work I put in on the training field helped me become the player I am now.
"If you ask Wayne Rooney or Danny Welbeck, they would say the same. None of us see ourselves as wingers or midfielders.
"We do a job for the team out there, of course, but it changes your game when you play out of position. Sometimes it hinders your performance.
"The biggest difference is I'm back to my natural thoughts and I've got no clouded vision when I'm on the field. That's probably the main change."