Championship: Stuart Holden could return to Bolton training by 2014
Stuart Holden could be back training with Bolton in the new year, according to boss Dougie Freedman.
Last Updated: 04/11/13 1:02pm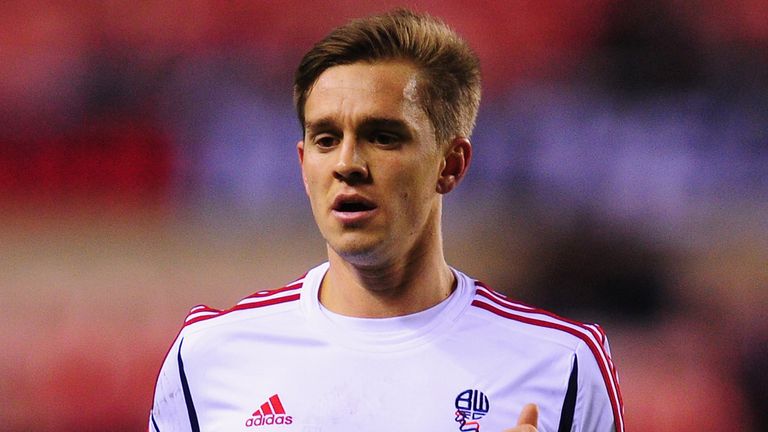 The 28-year-old is currently back in his native United States of America rehabilitating from a knee injury he picked up in the summer but is due back in the UK before Christmas.
Holden's time at the Reebok Stadium has been blighted by three major knee injuries which has meant he has only featured five times for Bolton since March 2011.
Freedman is aware that Holden cannot be rushed back with his history of injury problems but is optimistic about his current progress.
"I'm in contact with Stuart and he's doing well," Freedman told the club's official site.
"We do know he is set to come back over here in the near future. We're expecting to see him just before Christmas.
"We obviously need to make sure that his comeback isn't rushed and that everything is okay.
"On the phone he sounds in good spirits, but that's the kind of guy he is.
"When he comes back he's going to spend a month or so with us so that we can make sure that the rehabilitation is being done in the right way.
"The plan then is for over the Christmas period and into January he'll head back over to the States to make sure that the guys who are doing his rehab are fully up to speed.
"Then when he's at a good level hopefully we can look at reintroducing him to training into the early part of the year."