Champions League: Fernando Torres out of next two Chelsea matches
Chelsea striker Fernando Torres will miss Wednesday's Champions League meeting with Schalke with a muscular injury.
Last Updated: 06/11/13 3:44pm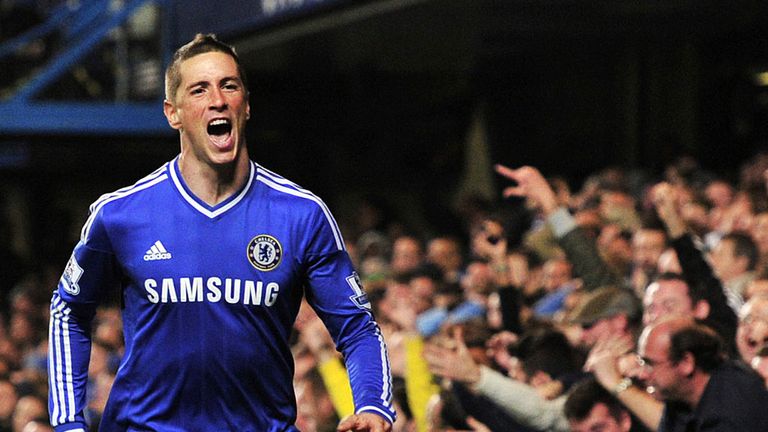 Torres picked up an injury in training on Monday and Mourinho said the Spaniard will miss Wednesday's game and the Premier League match with West Brom this weekend.
Torres scored twice in the 3-0 victory at Schalke two weeks ago.
"Fernando we know has a muscular (leg) injury," Mourinho said. "We don't know the dimension. Scan tomorrow. Out for tomorrow and the weekend (against West Brom).
"After that it's the international break and we will see how he recovers."
Mourinho hopes Chelsea can respond from Saturday's defeat at Newcastle which ended a six-match winning run.
He was angry following the Newcastle defeat, but insists he was exaggerating when he said he had made 11 wrong selections.
"When you win and win and win sometimes players forget why they win and they think they win just because they are good," he said.
"There are many other ingredients in football matches that make you a consistent winner. At half-time I was telling them they were competing more in training than that game. They were playing like the goal will arrive, we don't need to push, we don't need to be aggressive.
"I've had lots of time to watch the game, to reflect about the game and I don't change my opinion.
"But I don't want to see the changes I make tomorrow as somebody's paying for the defeat against Newcastle, which is not the case.
"It's simply that I read the game and I read it once, twice, three times, try to analyse the way the people perform. And try to make changes not to punish people? Completely far from it, just to try to get the best team to win the game.
"Schalke have a very good record away from home, both in the Bundesliga and in European competitions. They are a very good team with very good players."
Chelsea v Schalke is on Sky Sports 2 on Wednesday night from 7.30pm