Premier League: Loic Remy offers goal support to Newcastle striker Papiss Cisse
Loic Remy has backed Newcastle United team-mate Papiss Cisse to break out of his goal slump and ignite his season.
Last Updated: 06/11/13 3:05pm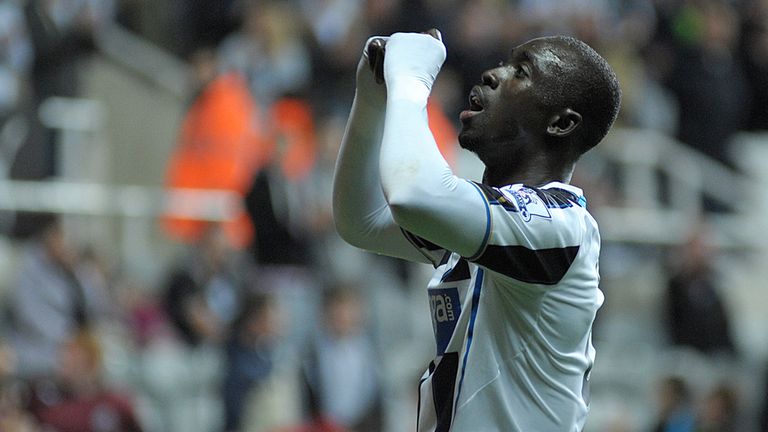 Cisse, who made the best possible start to his Magpies career following his arrival from Freiburg in January 2012, has looked out of sorts in the final third of late.
He found the target just eight times in the Premier League last term and has netted only once in all competitions this season - with that strike coming in the Capital One Cup against Leeds United.
In contrast to the struggles being endured by his fellow frontman, Remy has plundered six goals in seven games following his season-long loan switch to St James' Park from QPR.
The Frenchman is brimming with confidence at present and he believes it will not be too long before Cisse is feeling the same way.
Remy told The Journal: "I think Papiss is a very good player. He showed a lot of things when he arrived and he scored a lot of good goals and a lot of important goals, but without the struggle there is no success.
"Sometimes when I was at Marseille I was the same.
"I went a long time without scoring and it is frustrating for a forward to go through those patches, but I think he just needs one goal to start again and find his confidence.
"It's difficult when you are not scoring because you can maybe try too hard, but I know how he feels because I have been in that situation before.
"I'm not worried about Papiss, I think he just needs one goal and he will find his confidence again.
"He needs to get it as soon as possible for the team, but also for himself and then we will see the real Papiss again."