Chelsea boss Jose Mourinho backs Ashley Cole to regain his place
Chelsea manager Jose Mourinho has backed Ashley Cole to win his place back in the side.
Last Updated: 11/11/13 7:45am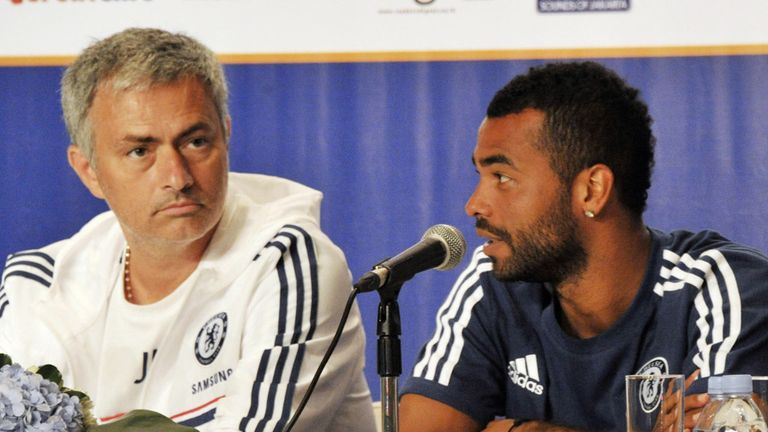 Cole has been struggling with a rib injury that kept him out of England's final World Cup qualifiers with Montenegro and Poland and he was on the bench for his club side's 2-2 draw with West Brom on Saturday.
Spaniard Azpilicueta, who usually plays right-back, has covered the left-back spot in Chelsea's last two matches but Mourinho insists Cole can reclaim his place when he is fit again.
"I can make mistakes, I can be unfair, but I always give a lot of thought to my decisions," said Mourinho.
"I decided for Azpilicueta to play against Schalke (in the 3-0 Champions League win) and he was fantastic. On Saturday he was very good again.
"Ashley is a top professional, he is a fighter. He has to work hard, to fight hard because the place (in the team) is his place.
"Of course it is not Azpilicueta's best position, and it is not a position where Ashley can think that he is in trouble now.
"No, he has to just to work and fight and the position is there waiting for him, no problem."