Championship: Reading manager Nigel Adkins salutes Kaspars Gorkss
Reading manager Nigel Adkins saluted forgotten man Kaspars Gorkss after the 1-1 draw against QPR.
Last Updated: 11/11/13 6:43pm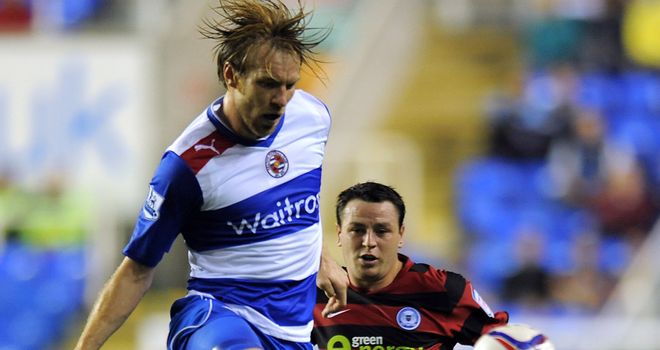 Adkins responded to last week's shock 5-2 defeat at Sheffield Wednesday by handing Latvian defender Gorkss his first league start of the season against his old club.
Adkins said: "No decision is easy, I think hard and long about every one I make. I just thought it was right.
"Every single day, Kaspars has trained hard, trained long with the right intent. He's been the ultimate professional and so supportive.
"We conceded five last week, and if a player is training so hard then doesn't get light at the end of the tunnel, it can be demoralising.
"So I thought it was right. Kaspars came in and didn't let anybody down."