Sunderland boss Gus Poyet impressed with the performances of Wes Brown
Sunderland boss Gus Poyet believes keeping centre-back Wes Brown fit will be vital to the club's chances of survival.
Last Updated: 11/11/13 4:28pm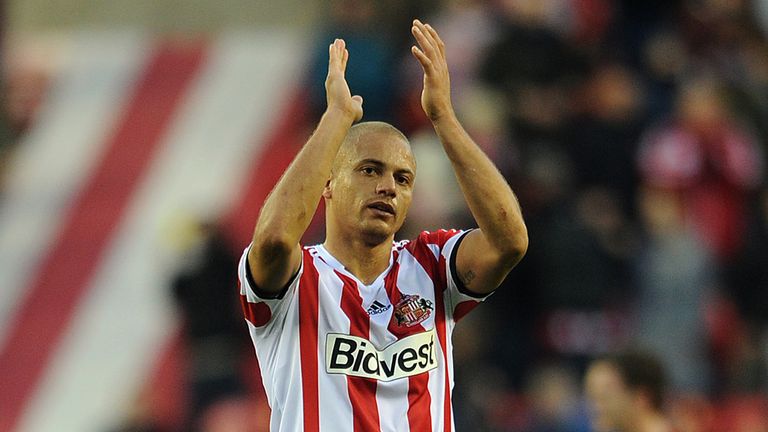 The former Manchester United defender made his first competitive appearance in nearly two years during the 1-0 defeat at Hull City as the Black Cats were reduced to nine men last weekend.
That was his first outing in the Premier League since January 2012, with a knee problem having prevented him from playing any part for Sunderland this term.
Brown, 34, then produced a commanding display after being given a run-out against Southampton in the last-16 of the League Cup success in midweek.
And he followed that up with an equally impeccable performance in the 1-0 victory over Premier League title-chasers Manchester City on Sunday.
"Maybe he was the key to the clean sheet and the difference between conceding or not," Poyet told The Journal.
"Maybe that's the different level of a player who has won the Premier League. He can see things before the rest.
"It was not easy to keep him out because I know Wes was desperate to get back, but as a staff and manager especially, you have to make decisions.
"We kept him out and he played in the U21s. We put him on the bench and then because of the two red cards, he jumped in.
"Then, it was up to him. He played 90 minutes in midweek against Southampton and was strong and clever when he passed the ball.
"I don't know how he is going to be tonight after another 90 but he has time to recover. The key now is to keep him fit."