Arsenal defender Thomas Vermaelen has no plans on leaving the Premier League club
Club captain Thomas Vermaelen wants to stay at Arsenal despite being unable to hold down a regular first-team spot.
Last Updated: 12/11/13 6:47am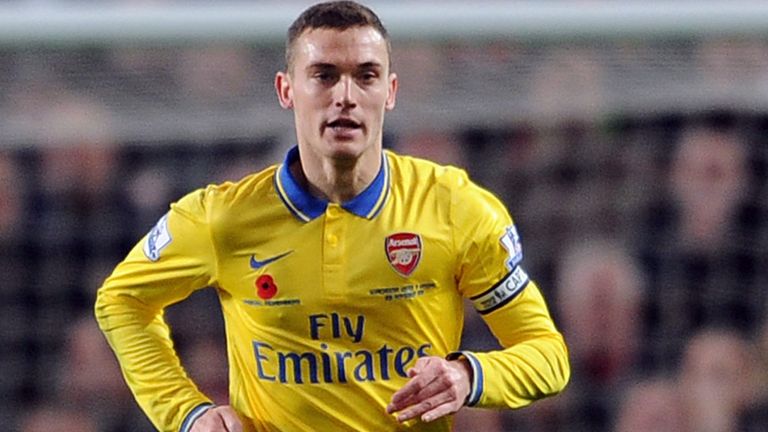 Vermaelen, whose contract expires in 2015, made only his sixth appearance of the season in the Gunners' 1-0 defeat at Premier League title rivals Manchester United on Sunday.
But the Belgium international, who turns 28 on Thursday, insists his future remains at the Emirates and is eager to break his way back into Arsene Wenger's side.
"I'm still confident I can play for this club," he said.
"I keep reading stories that I want to leave. But that's not the case. I'm still focused on the team. I am always positive.
"In any case, it is not about my situation. It's what the team do and I am really happy that we're top of the league."
Vermaelen was thrust into action after a sickness bug struck Per Mertesacker but insisted a late summons from Arsene Wenger did not catch him off-guard.
"I always make sure I'm mentally ready and physically ready to play, so it wasn't difficult," he added.
"I knew it could happen at any moment so I'm always ready.
"I've been saying it for weeks and months and all of a sudden it happened."