Roberto Martinez feels Everton striker Apostolos Vellios needs to go out on loan
Roberto Martinez has warned striker Apostolos Vellios his reluctance to go out on loan has hindered his development.
Last Updated: 13/11/13 12:15pm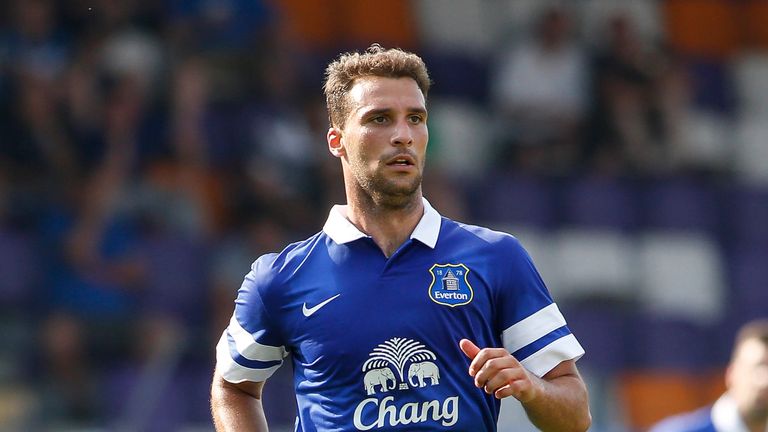 Vellios, 21, became something of a lucky charm for previous boss David Moyes early in the 2011-12 campaign, coming off the bench to score three times in eight games.
However, the Greek forward made only six appearances last season, did not feature after January 12 and has not played for either the first team or the under-21s this season.
"Going out on loan is something we're going to assess but it comes down to if the player is open to do that and in the past it doesn't seem like that was something he was ready to consider," Martinez told the Liverpool Echo.
"He's past the super-sub stage where he gives something to the team for 10 minutes.
"He's at the stage now where he needs to be playing 90 minutes and start developing his decision-making over 90 minutes.
"If he does that I could see him having a role in the first team.
"We'll give it time but he needs games. We've seen his potential and in pre-season he's made sure everyone is aware of that.
"Hopefully we can get the next step in his development right."