International news: Roy Hodgson warns Ashley Cole he must fight for place in England team
England defender Ashley Cole has been warned by Roy Hodgson that his position in the side is by no means secure.
Last Updated: 15/11/13 12:19pm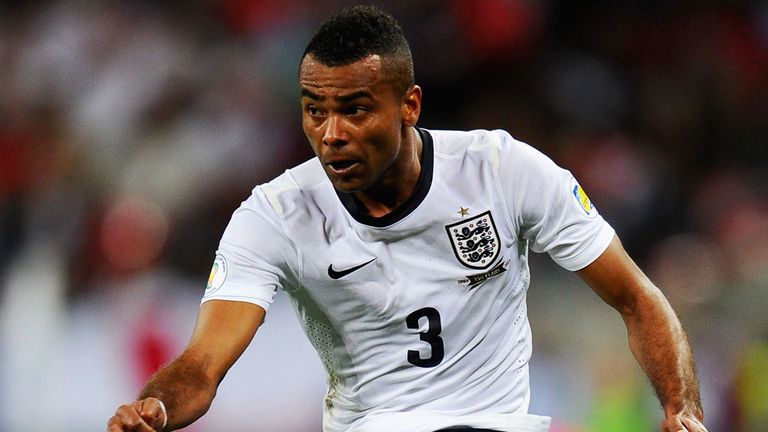 Cole has been England's number one left-back for over a decade, but he has come under increasing pressure from Leighton Baines in recent years thanks to his excellent form with Everton.
Cole's place in the Chelsea team has come under threat too. The 32-year-old has sat on the bench in the last two games, with manager Jose Mourinho preferring to field right-footed Cesar Azpilicueta at left-back.
Roy Hodgson oversaw Cole's move into the 100-cap club earlier this year and insists he has faith in the player - but the England manager also knows he has a plethora of options in his position.
"I'm still very happy to consider Ashley Cole as a potential English left-back," the England manager said. "But the competition for that spot is particularly fierce because Baines is also playing well and on top of that we have Kieran Gibbs and Luke Shaw, two younger players who I think can definitely put these more senior ones under some pressure.
"I would definitely not be concerned, if there were no Ashley Cole or Leighton Baines, about Gibbs or Shaw playing."
Cole put in a stunning performance to help keep Ukraine at bay on a testing night in Kiev two months ago.
While there is no doubt about the Chelsea man's defensive capabilities, Baines showed that he offers much more going forward in the recent games against Poland and Montenegro, which England needed to win to qualify for Brazil.
Cole, who made his England debut some 12 and a half years ago, has been assured that he will play the whole of either Friday's game against Chile or the clash with Germany four days later, however.
"I will use one in one game and one in the other," Hodgson added. "They don't know yet which game one is going to play in.
"I do have enormous faith in both of them. I think they are fantastic quality players and when they get on the field, it's good they play 90 minutes.
"I don't think there would be much point in playing them for 45 minutes."
Mourinho recently challenged Cole, who has been suffering with a rib problem of late, to reclaim his position with Chelsea after the international break.
Frank Lampard, who like Cole is out of contract next summer, has been through thick and thin with the defender at club and international level, and he is sure his team-mate will win his place back soon.
"I don't think he's lost form. I think it's modern times at Chelsea. We all have to take it on the chin, being on the bench," said the Chelsea midfielder, who has played less over the last couple of years as age has caught up with him.
"It's not being dropped, it's about being patient. Over a long season that's what happens. Sometimes a lot's made out of it.
"We all under performed at Newcastle (where Chelsea lost 2-0), the manager said he could have dropped anyone. I wouldn't pinpoint it on that.
"We all know Ash is a top quality player. Leighton has got there on his performances as well, but we're talking about Chelsea here. It's not easy for our manager to pick one player in any position for every game of the season."