Premier League: Andreas Weimann looking for goal spark at Aston Villa
Aston Villa forward Andreas Weimann believes one goal will see him rediscover his touch in the final third.
Last Updated: 21/11/13 9:20am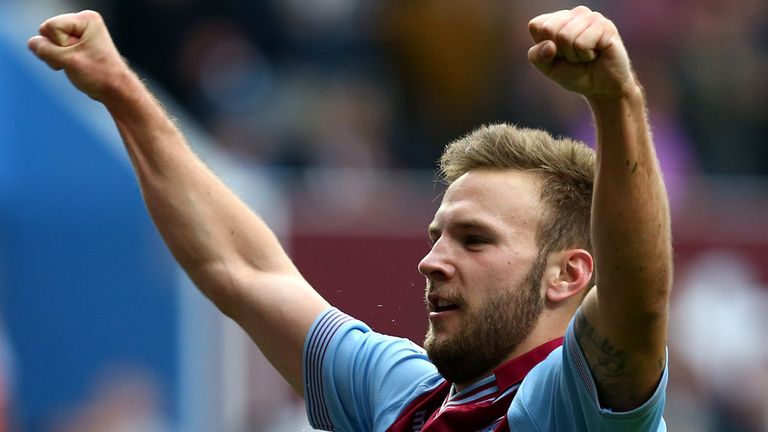 Having netted 12 times in all competitions last season, Weimann was hoping to at least match that return in 2013/14.
He has, however, found the going a little tougher this time around - finding the target just once in the Premier League against Manchester City in September, and once more in a Capital One Cup clash with Rotherham United in August.
The Austria international has now gone four games without troubling the scorers, but the 22-year-old is convinced that one effort is all that is required to 'kick-start' his campaign.
He said in the Birmingham Mail: "If I get one goal, I feel I can go on a run. That's what you always feel and I certainly have that mindset.
"It can just set you off. Your confidence starts to rise and you feel like you can't miss.
"I just need that one to spark me. It could hit me on the shoulder, it could be a miskick - a goal is a goal and I think it will kick-start my season.
"I certainly don't feel low. If you miss a chance, you feel down immediately afterwards, but it's about keeping your spirits up and believing in yourself. I have plenty of confidence so I will just keep doing the right things and something will fall for me.
"I know I can score goals. I do it in training every day. I just have to keep going.
"I have been playing okay. I've certainly been getting chances. I just feel I have been on a run where I have been unlucky where I haven't been able to finish."
Weimann added: "Every striker goes through phases like that. It's natural. It's part of the game. You can't have everything your own way all of the time.
"I would have liked to score more in this period, but I still feel I have been contributing for the team.
"Perhaps defenders know a bit more about me this season. Last season was my first proper season. They didn't know much about me.
"But all the talk at the start of this season was about our front three - with Christian Benteke and Gabby Agbonlahor too - because we gelled towards the end of the season.
"But I am still getting the chances. That's all I am bothered about.
"I will start scoring soon, I know it. I am not worried at all. I am getting in the right positions. I'd be more worried if I wasn't."