Premier League: Moussa Sissoko believes Newcastle's team spirit is key
Moussa Sissoko believes Newcastle's team spirit can help them maintain their lofty position in the Premier League.
Last Updated: 01/12/13 1:42pm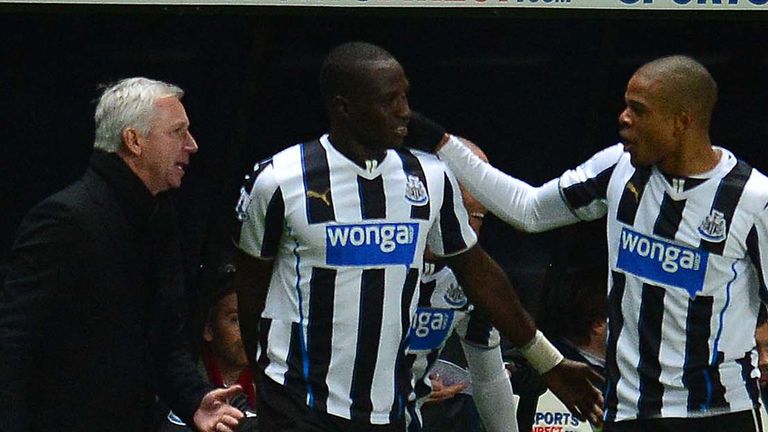 The Magpies moved up to fifth place on Saturday thanks to their 2-1 home victory over West Brom with French midfielder Sissoko hitting a stunning winner in the 57th minute.
He said: "I have been waiting a while for it. Now I am off the mark and I will continue to work hard, mostly to make sure I can keep putting in some great performances on the pitch.
"Goals, when they come along, are always welcome, or the odd assist if I can get them in as well.
"But the most important thing is the win. It doesn't matter who scores. As a team, we win together, we lose together.
"If we score a goal, it's always a goal together. We all have the same objectives we are working towards."
Newcastle will now head for Swansea on Wednesday and Manchester United on Saturday with 18 of their last 19 league goals having been scored by Frenchmen, a statistic bettered only by Lyon in France.
Sissoko said: "We will enjoy it, but we will go away and rest up.
"We have got a difficult match away at Swansea on Wednesday, but we will go there full of confidence and hopefully come away with three points."