Championship: Brighton goalkeeper Tomasz Kuszczak relaxed over contract talks
Brighton goalkeeper Tomasz Kuszczak is relaxed about the club not yet opening talks with him about a new deal.
Last Updated: 03/12/13 2:26pm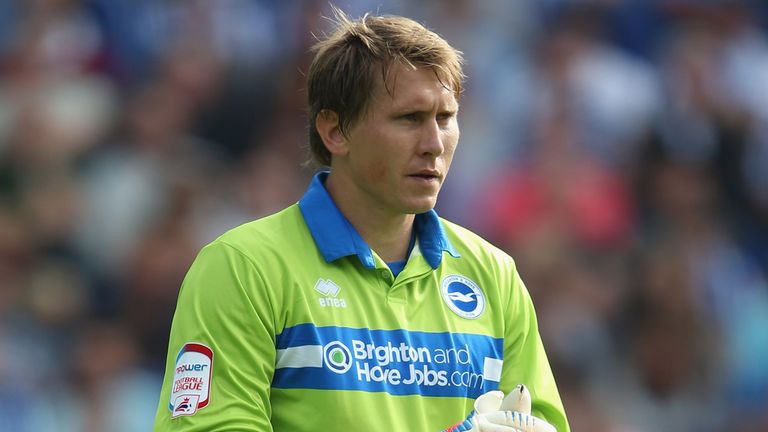 The Polish international is out of contract at the end of the season and there have been no discussions about extending his stay at the Amex Stadium.
The former Manchester United and West Brom shot-stopper is relaxed about his contract situation and insists he is focusing on playing rather than his long-term future.
"Of course I have the desire to stay, because I feel good here," Kuszczak told the Argus. "But there are two aspects to football - what you do on the pitch and a negotiation to find a solution contract wise.
"Nobody has talked to me about that but it's not a problem for me because I know at the right moment I am definitely going to have some conversations with Oscar (Garcia) or the chairman.
"It's not the right time for that. We are coming to the middle of the season, fighting for points to achieve something and be promoted. I've always said first you do a good job and then you talk about the contract.
"My mind is only on the football. I don't really spend a minute thinking about what is going to happen, am I going to stay or go. I do my job and then we will see.
"There is going to be enough time to discuss different aspects, or whether I am going to stay here or move somewhere. I think the right time will come and it's not now."