Premier League: Tottenham midfielder Etienne Capoue glad he waited for move
Tottenham midfielder Etienne Capoue has no regrets about taking his time over making the move to the Premier League.
Last Updated: 13/12/13 10:52pm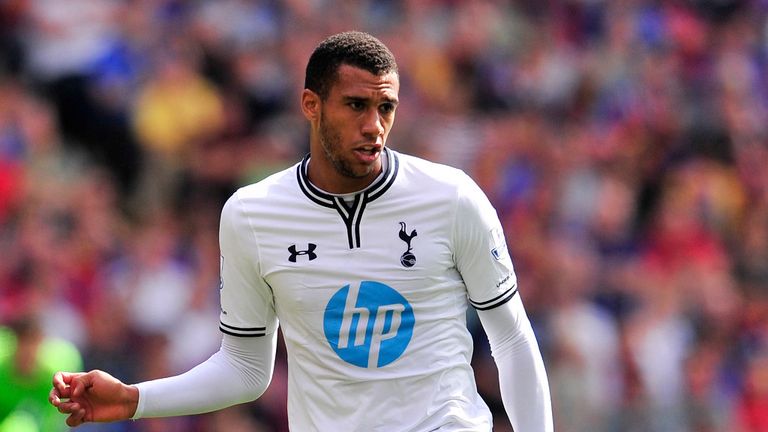 Spurs welcome Liverpool to White Hart Lane on Sunday, live on Sky Sports 1HD, as they look to stretch their unbeaten league run to four matches.
Had things worked out differently, Capoue could have been coming out of the away dressing room rather than the home one, with the Reds linked with his services in 2009 and again the following summer.
But the midfielder felt he was not good enough to cope with the pace and the physicality of the Premier League at that point, despite being flattered by the Anfield side's interest.
"It was the right decision," Capoue said. "I didn't know that (Liverpool) in particular were interested in me but I knew that English clubs were.
"I came to Tottenham because it's a very competitive club and it's a strong club. It's what I wanted.
"I want to get in to the Champions League here and also I had the confidence of the coach and the French-speaking players spoke very well of Spurs as well."
A host of Premier League clubs were in for Capoue's signature this summer when the 25-year-old decided to end his eight-year stay at Toulouse.
Arsenal and Cardiff were also linked with the player, but he moved to Spurs for around £9million.
With Tottenham now back on form after their recent blip, Capoue could not be a happier man.
"I only really fell in love with football when I came to England," Capoue said.
"In France it's not like it is here. Here people seem to live off football and that gave me a new taste for football.
"For me it's a passion. In France I didn't watch much football but now I watch Premier League games and I follow my last club."
Although he is now a supremely content man, Capoue's start to life at Spurs has had its bumps, as just four matches into his spell at Spurs he injured his ankle during the 1-0 defeat to Arsenal.
Capoue found the two-month long spell on the sidelines unbearable. "It was the first time that I had an injury for so long," he said.
"I took it very badly at first. I went to the stadium to watch and I would just bite my finger nails.
"I really wanted to get back as soon as I could because football is my passion."
Capoue's return could not have come at a better time.
Although the Frenchman's favourite position is centre midfield, he has been used at centre-back by Villas-Boas because of injuries to Younes Kaboul, Jan Vertonghen and Vlad Chiriches.
The switch has proved to be a resounding success, with Capoue putting in top performances against Sunderland and Anzhi Makhachkala.
Such is Capoue's confidence that facing the hottest striker in the Premier League - Luis Suarez - this weekend does not faze him one bit.
"He is a very good player, an amazing player. It's a good opportunity for me to show my mettle," the 25-year-old said.