Premier League: Chelsea boss Jose Mourinho relaxed about player contracts
Chelsea manager Jose Mourinho is not concerned that three of his most senior players' contracts are due to expire.
Last Updated: 14/12/13 9:10am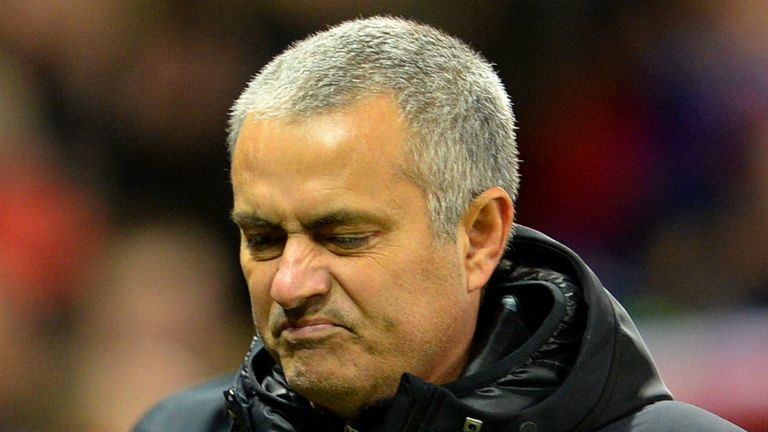 Captain John Terry, midfielder Frank Lampard and left-back Ashley Cole are all about to enter the final six months of their current deals at Stamford Bridge.
But Mourinho is a picture of tranquillity about the situation and said: "It doesn't worry me, doesn't worry the club and, I think, doesn't worry the players.
"Their desire to play for this club, nobody has doubts about it. We want them to feel free to express and to enjoy these last years of their careers.
"Everything is very calm (and) at the end of the season, probably before that, the club will sit with them, the offer will be on the table."
Lampard became Chelsea's record goalscorer towards the end of last season as speculation mounted that he was to leave the Blues, who he joined in 2001 from West Ham.
He eventually signed a one-year extension but the 35-year-old's situation then has led to suggestions of a similar scenario unfolding.
"Probably last season was more complicated," added Mourinho, who returned to Chelsea in June.
"John was not playing, Lampard was almost signing a contract with LA Galaxy and he was not also feeling important in the team.
"In this moment the situation is very, very clear. They trust the club, we trust the players.
"And, for sure, without conflict, the best decision for us and for them will be taken."
Mourinho confirmed he spoke to Lampard about his future prior to the Portuguese being approached about a Chelsea return.
"At that time I was Real Madrid manager, not Chelsea manager, and I gave my opinion," he said. "Just my opinion, as a friend at that time.
"The opinion was to wait. Trust yourself, wait, play. If somebody has doubts, try to show in the last part of the season how important you still can be for the club and do what you really want to do.
"If you want to stay wait, because probably you are going to stay. If, at the end of the day, you are not staying, you are free to decide."