La Liga: Real Madrid midfielder Xabi Alonso burst eardrum in Valencia clash
Real Madrid have confirmed midfielder Xabi Alonso suffered a perforated eardrum during Sunday's game against Valencia.
Last Updated: 23/12/13 4:54pm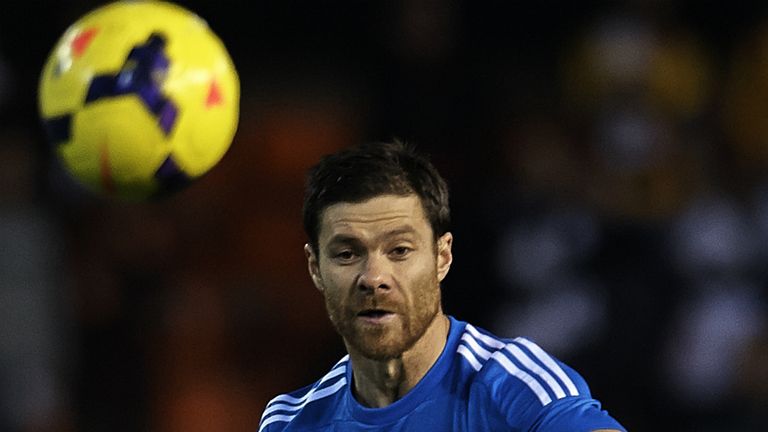 Alonso was elbowed by Frenchman Jeremy Mathieu in the 58th minute of the game at the Mestalla Stadium, which Real won 3-2.
The 32-year-old alerted club doctors when the pain did not ease following the conclusion of the match and he returned to Madrid by car, rather than taking the plane with his team-mates.
"After undergoing medical tests, it has been found that Xabi Alonso has a perforated left eardrum as a result of a blow received in the match against Valencia," said the club's medical report which was released online.
Perforated eardrums often heal without treatment within two months but in more severe cases surgery can be required.
The club gave no indication on Alonso's outlook beyond the fact it depended on the player's progress over Christmas.
Sunday's victory was Real's final game before the festive break with their next outing being a friendly against Paris Saint-Germain on January 2 in Doha before taking on Celta Vigo in La Liga four days later.