Premier League: Manchester City captain Vincent Kompany claims own goals are part of defensive life
Manchester City captain Vincent Kompany excused his own goal at Fulham, claiming blood in his eye affected his sight.
By Kristof Terreur
Last Updated: 23/12/13 5:51pm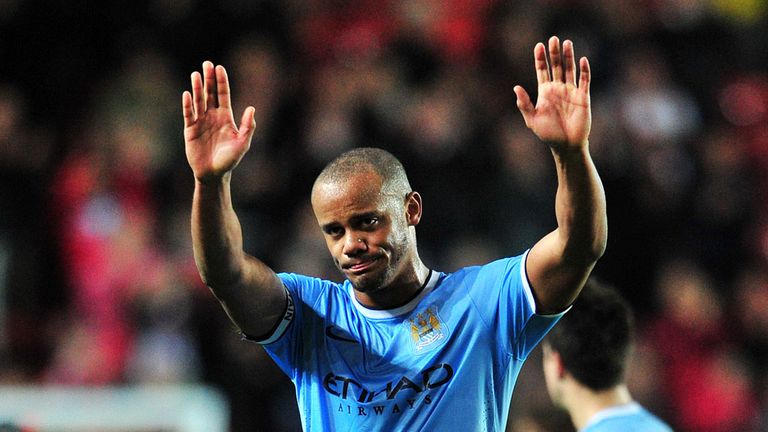 City prevailed 4-2 at Craven Cottage on Saturday despite Kompany managing to score at both ends of the field.
The Belgian centre half stabbed home the rebound after a Martin Demichelis header was denied to give City a 2-0 lead just before the break.
Fulham fought back as Kieran Richardson got the hosts on the board shortly after the restart before Kompany conceded a comical own goal.
However, Kompany has advised any aspiring defenders to get over mistakes quickly as own goals are part-and-parcel of life in the back four.
"To all children who want to become a defender, this can happen," he told Dutch television station Sporting Telenet.
"There were lots of things that influenced this own goal. I'd just had a second elbow in my face, I have a cut above my eyebrow and I had blood in my eyes.
"The heavy wind also played its part, but for goals like this you don't have to look for excuses.
"That's life as a defender. It's important that you easily forget goals like that. The reaction of the team was good."
Victory elevated the Blues into second place in the Premier League and Kompany's men have the opportunity to reach the summit on Boxing Day when they take on leaders Liverpool at the Etihad Stadium.
"We're looking forward to Liverpool, but it's too early to jump to conclusions," he added. "This will be a heavy season."