Premier League: Mikel Arteta admits John Obi Mikel could have seen red
Arsenal midfielder Mikel Arteta admits John Obi Mikel could have been shown a red card in the 0-0 draw with Chelsea.
Last Updated: 24/12/13 7:46am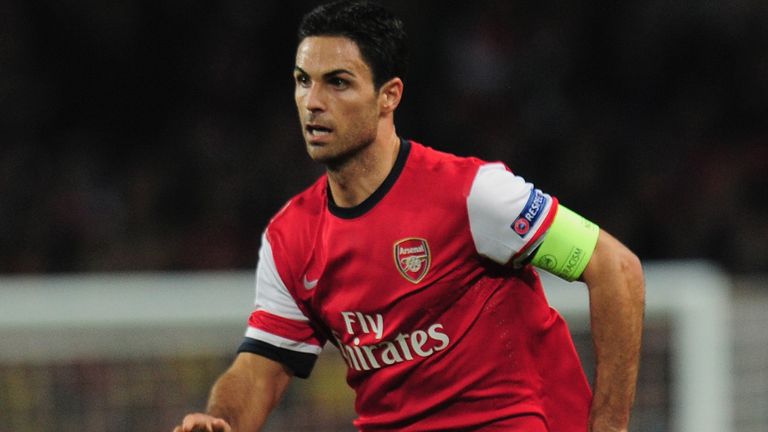 The pair went head-to-head for the ball with studs showing during the first half of the Monday Night Football clash at the Emirates, but referee Mike Dean allowed play to continue and neither player was cautioned.
Replays suggested that Arteta came off worse in the tackle due to the timing of Mikel's lunge, and he believes that the Chelsea midfielder got away lightly with the challenge.
"On that moment I think that he caught me high - I've got a big swollen ankle," Arteta told Sky Sports after the game.
"I think that he got late on the ball.
"You ask me if it is intentional or not - I believe that is why the referee didn't give him a red card."
Arteta did admit that both players were committed to the challenge, but thinks that the way in which Mikel flew in was more dangerous than his attempt to win the ball.
"I was not facing him and he points his studs towards me," he said.
"I think it is a different challenge.
"We were both going for the ball and that is what I am saying, I think probably the referee thought it was not intentional.
"I cannot judge what Obi was trying to do, I think he challenged the ball but sometimes you are late and if you are late with your studs up you know what happens."