Liverpool's Glen Johnson staying positive despite Manchester City defeat
Glen Johnson believes that Liverpool did not deserve to lose to Manchester City.
Last Updated: 27/12/13 2:54pm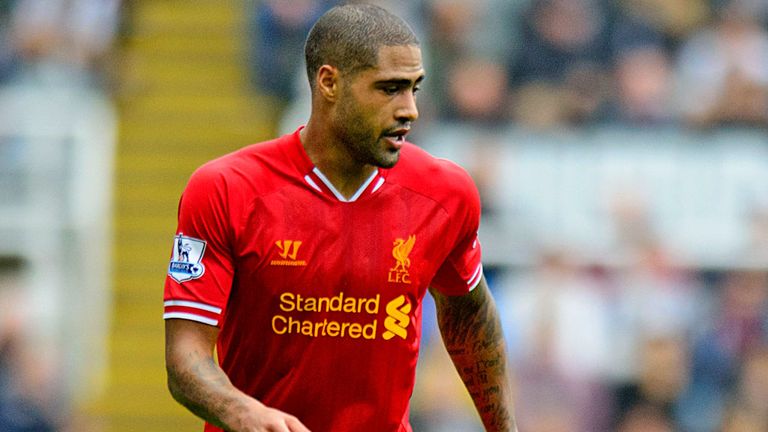 The Reds slipped to fourth in the league table on Boxing Day following a 2-1 defeat to Manchester City at the Etihad Stadium and are now three points behind leaders Arsenal.
However, Johnson is confident that he and his Liverpool team-mates will pick themselves up from their disappointment and return to winning ways.
"We didn't deserve to lose that," he told the Liverpool Echo. "The performance definitely deserved at least a point.
"This is probably the most positive I've ever been after a defeat. There are not many teams that will come here and play like we did tonight.
"We proved we can compete with City. At times we dominated possession.
"Of course we came under pressure at times - that is going to happen when you are playing Manchester City at home - but we dealt with most things well.
"We played to our game plan almost perfectly. We just didn't get the points at the end of it. We had some really good chances and we are disappointed not to get anything from the game.
"I've seen Raheem's disallowed goal. You can't even defend the assistant after that. It's just ridiculous.
"Sometimes commentators defend officials saying it's difficult when two players are in the same cut of the grass. But they were three yards apart - it's not even close.
"I didn't think Raheem was off at the time and the replays proved that. Luis is adamant that it was a penalty when he had his shirt pulled towards the end."