Bayern Munich say Mario Mandzukic is not for sale and rule out David Luiz bid
Bayern Munich say they have "no intention" of selling Mario Mandzukic - and have ruled out a move for David Luiz.
Last Updated: 05/01/14 1:32pm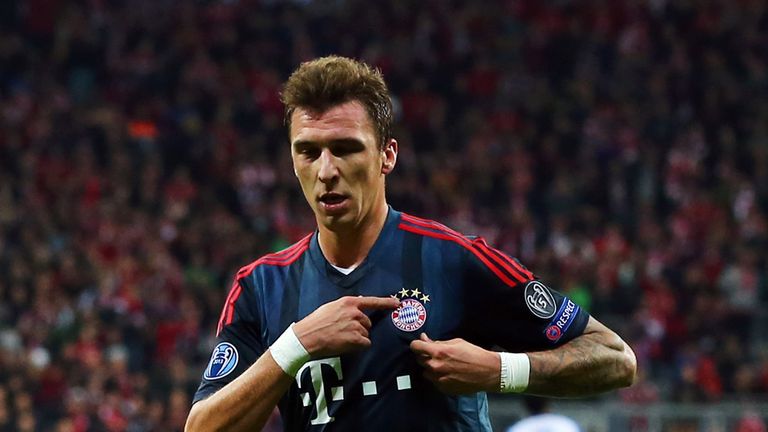 Borussia Dortmund striker Lewandowski signed a five-year deal with Bayern on Saturday after passing a medical in Munich.
The Poland international will join Bayern on a free transfer once his current contract with the Westphalians expires at the end of June, but his arrival does not automatically mean the club's current top-scorer Mandzukic will have to leave.
"We're very happy with Mario," Rummenigge said on his club's website. "He made a major contribution to us winning so many titles last year. I just have to think back to the goal in London.
"He's a fantastic player who has come on leaps and bounds with Bayern.
"His contract runs until 2016 and I told his advisor in Marrakech that we would be willing to talk about an extension. We have absolutely no intention of selling Mario."
Rummenigge also ruled out a move for Chelsea defender David Luiz.
"There's always lots of speculation and it's extreme in England, but I can say for certain that he is not an issue for us," sad Rummenigge.
"I personally hope that Holger Badstuber comes back (from injury). That would be a new arrival who would do Bayern a lot of good.
"He's a great lad and an important player for us."
The Bundesliga leaders on Sunday set off for a 10-day training camp in Doha, where they will prepare for the second half of the season, which starts with a trip to Borussia Monchengladbach on January 24.