Bundesliga: Wolfsburg midfielder Diego vows to see out his contract
Diego has vowed to see out his contract with Wolfsburg, which expires in the summer.
Last Updated: 06/01/14 9:38am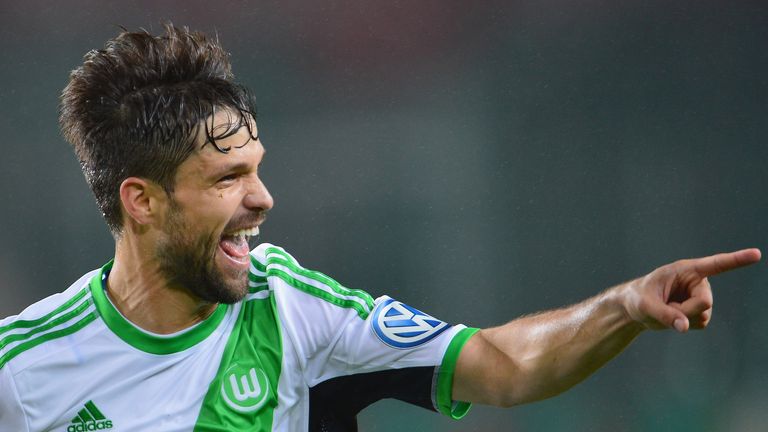 The Brazilian midfielder is ready to negotiate a new deal with the Bundesliga club having returned from his short winter holiday "extremely motivated", but he has not ruled out leaving in the summer either, when he is set to become a free agent.
"The clubs who want me now will still want me in the summer," he said, before confirming his intention to see out the final six months of his current deal.
"One thing's for sure at the moment - I'm staying at least until the end of the season," he added in Kicker magazine.
There have been rumours of a return to Atletico Madrid for the 28-year-old, who won the 2012 Europa League during a one-year loan spell at the Spanish side prior to returning to Germany, where he also appeared for Werder Bremen.
However, if playing Champions League football is his only motivation, he could well find that in Wolfsburg.
The Wolves ended 2013 in fifth place in the table, just two points behind fourth-placed Borussia Dortmund.
Diego, though, prefers not to get carried away in spite of a positive first half of the season.
"We shouldn't start talking about the Champions League or other things like that," he said.