Premier League: Mark Noble remains confident that West Ham will stay up
Mark Noble has insisted that he will give his all to ensure that West Ham are not relegated this season.
Last Updated: 17/01/14 11:41am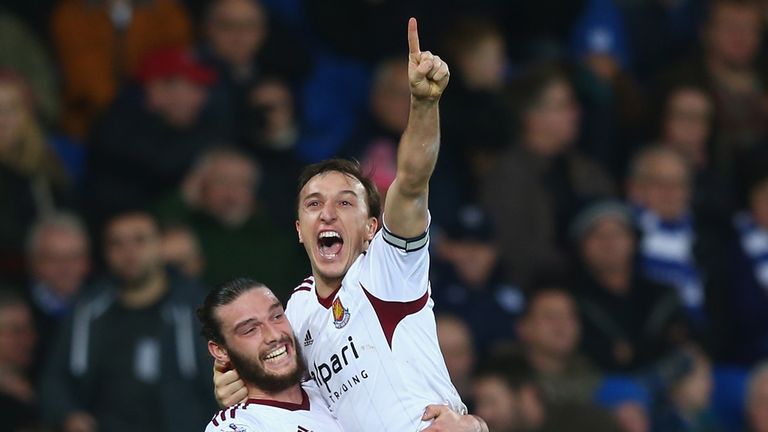 West Ham currently sit just one place and one point above the relegation zone, and will be hoping to build on last weekend's 2-0 victory over fellow strugglers Cardiff City.
Noble has been ever present in the West Ham side this season and the 26-year-old is determined to avoid playing in the Championship for a second time in his career.
He told the Daily Express: "I've played in the Championship. I don't want to play there again for West Ham.
"It is a big club. But over the years, it has had a lot ups and downs. So there is a lot of pressure with the fans. They are an unbelievable bunch, they will let you know if they think you're not pulling your weight.
"I have been at this club a long time and, if you can't deal with that sort, you'll go under here.
"When the fans get behind you, it's an amazing place to play but there have been players come and who have folded under it all. I've seen them buckle at Upton Park and play within themselves."
The influential midfielder also praised the return of Andy Carroll and believes that the striker will have a key role to play for West Ham in the coming months.
Speaking on the return of Carroll, he said: "Some of Andy's touches when he came on last weekend were a bit rusty - he'd say that himself. But he made an impact and set up my goal with a lovely pass. He showed what we have missed.
"If Andy comes back and scores goals now, there will be no pressure on him at all. I'm sure he can do that."