West Ham defender Guy Demel is hoping to return to action soon
West Ham defender Guy Demel is hoping to return to action soon following his recent head injury.
Last Updated: 19/01/14 10:11pm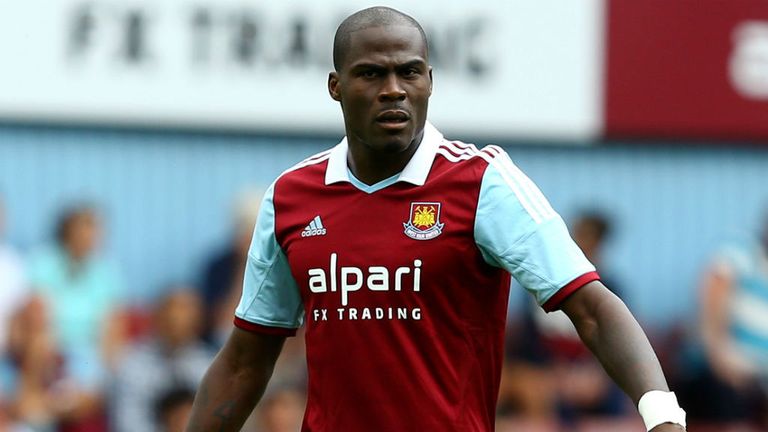 Demel suffered severe concussion during West Ham's 2-0 win away at Cardiff on January 11 and spent the night in hospital.
Speaking for the first time since his injury, Demel admitted he could not even remember playing in the match.
Demel told the club's website: "I don't remember anything about it.
"It was hard to look at the video, but I saw some pictures so I know what happened, but I cannot remember anything for 48 hours before the incident happened. I don't remember travelling to Cardiff or the match or anything.
"The first thing I can remember is waking up in hospital and they asked me where I was and I didn't know. I knew I was in hospital but I thought I was in London because my last memory was of being at home.
"Nothing like this had ever happened to me before. I was very confused for a couple of days after it happened but now I'm feeling better."
Demel also thanked the club's medical team for all their help.
He added: " I would like to thank the medical team because their reaction was really good, really quick and they made the right decisions.
"The club has been really good. They have not put any pressure on me and I have started doing things at my own pace, like some running and some core work.
"Day after day, we watching how my body reacts, so we are trying to make sure we don't take it forward too fast before I start training again."