Aston Villa keeper Brad Guzan feels penalty given to Liverpool was soft
Aston Villa keeper Brad Guzan says Luis Suarez had no idea if he had been fouled for the controversial penalty.
Last Updated: 20/01/14 11:28am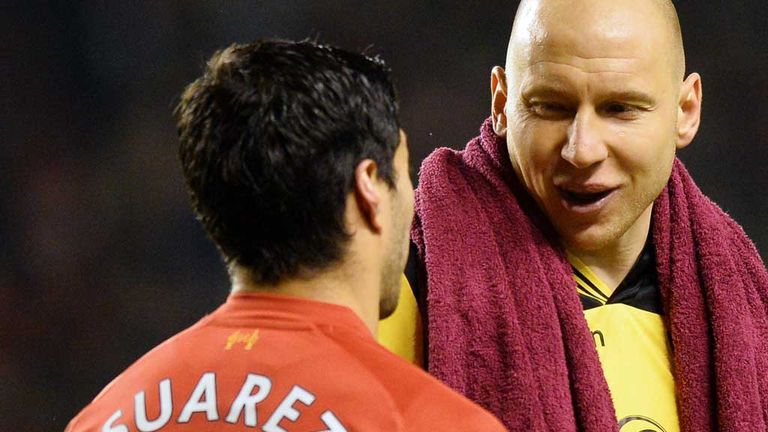 Villa were unhappy when the spot-kick was awarded for a foul on Suarez by Guzan, who had dived at the Uruguayan's feet as he tried to claim an equalising goal.
Steven Gerrard converted from the spot to make it 2-2 with team-mate Jordan Henderson having to defend Suarez against accusations he had dived under Guzan's challenge.
Guzan said: "I asked (Suarez) - because I was pretty confident in myself I hadn't touched him - 'Did I touch you?' and he said 'I don't know'.
"That is the honest truth of it. Sometimes they go for you, sometimes not.
"Obviously the referee has given it but at the time I thought I pulled my hands back and I don't think I made contact with him.
"I don't know if the referee can see that or not as I don't know his positioning. From my point of view it is probably a soft decision.
"I think Suarez was probably a bit surprised to have it given but those are the decisions and you have to get on with it and go again."
After Suarez again found himself making headlines for the wrong reasons, Henderson leapt to his defence, disagreeing with Guzan's view of the incident.
"It was a penalty. There is contact and it was a definite penalty," he said.
"It's too easy to point the finger at Luis sometimes. Because it's Luis Suarez people will say it's not a penalty but I've seen it again and the referee got it right."