Nicolas Anelka given public support of ex-Chelsea team-mate Romelu Lukaku
Nicolas Anelka has been given the public support of ex-Chelsea team-mate Romelu Lukaku after being charged by the FA.
Last Updated: 22/01/14 12:59pm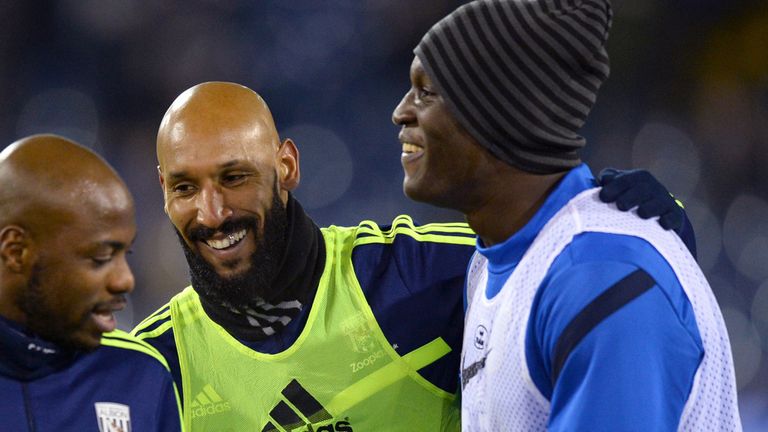 West Brom's French striker Anelka is facing a minimum five-match ban after being charged over the salute which some people regard as anti-Semitic.
But Belgium forward Lukaku, who is on loan at Everton and spent six months alongside Anelka at Stamford Bridge in the second half of 2011, said the gesture should not be "a big deal".
Speaking in a video interview posted on Everton's website and later removed, Lukaku said: "He was my idol as a kid and he still is.
"I don't think he should be banned for that, he was just supporting a comedian in France. We don't have to make such a big deal about it.
"I hope he doesn't get suspended because he is a player people want to play on the pitch."
Everton distanced themselves by withdrawing the 20-year-old Lukaku's interview, which was conducted after the 1-1 draw at the Hawthorns on Monday night.
Anelka was charged by the Football Association with making an improper gesture and that it was an aggravated breach, in that it included "a reference to ethnic origin and/or race and/or religion or belief".
Under new FA rules, such aggravated offences carry a minimum five-match ban and possibly a longer suspension.
Anelka has denied the salute was anti-Semitic, but pressure groups have called for him to face significantly more than the minimum five-match ban due to his lack of apology.