Karim El Ahmadi feels Ryan Bertrand and Grant Holt will help Aston Villa
Aston Villa midfielder El Ahmadi has been impressed with the attitude of the Ryan Bertrand and Grant Holt.
Last Updated: 22/01/14 12:18pm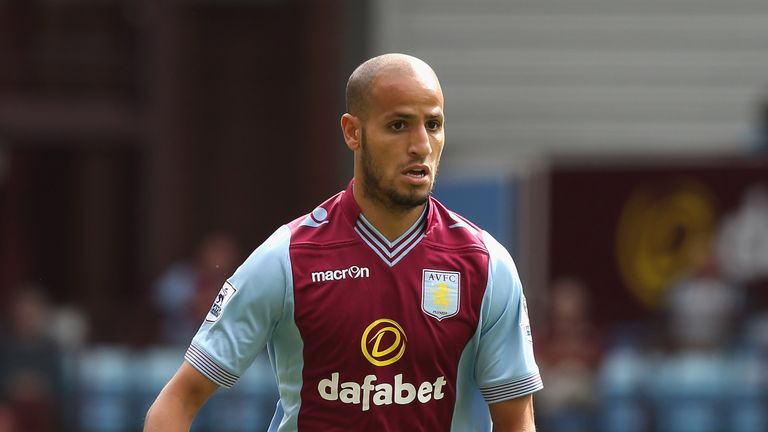 Left-back Bertrand joined from Chelsea and striker Holt arrived from Wigan Athletic last week and both players made their debut in the 2-2 draw against Liverpool.
El Ahmadi has been surprised at how quickly they have settled into the squad and believes Holt's experience will be invaluable for the rest of the season.
Speaking to the club's official website, he said: "The new boys were excellent at Liverpool. Bertrand is a top player. His quality speaks for itself. He played in the Champions League final for Chelsea.
"You could see his quality directly in the game. Everyone who watched him at Anfield saw how good he is. He looked very comfortable. And you must remember that he only trained with us the day before the match. He's still young too so for that age he is very, very good and will only get better.
"Holt is very experienced and when he came on at Anfield he was very vocal and encouraging with the rest of the team, giving advice to the players on the pitch.
"It's good to have lads like that in there, he has a real fighting spirit too. He's got a winning mentality. He was motivating us throughout his time on the pitch, we lost Gabby but Holty came on and did very good for us."