Premier League: Aston Villa goalkeeper Brad Guzan wants improved home form
Aston Villa goalkeeper Brad Guzan feels that his side's poor home form in the Premier League is stalling their progress.
Last Updated: 24/01/14 3:29pm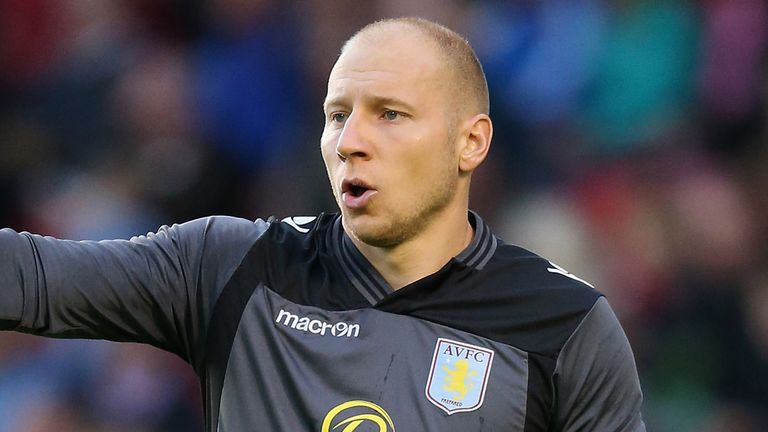 Villa currently sit in 10th position but are just six points clear of the relegation zone and seven behind Southampton in ninth, with Guzan accepting that they have struggled at Villa Park.
Having picked up just two wins, two draws and suffered seven defeats, they would sit bottom of the table, if it was based on home results alone.
The American shot-stopper has targeted Wednesday night's game against local rivals West Brom as the ideal place to start improving in front of their own supporters.
Guzan told the Birmingham Mail: "We're mid-table so as bad as everyone says we're doing, we're not doing that badly.
"A few more results which go our way and the next thing you know we're pushing our way up the table.
"I don't know what it is at home and we want to sort that out as quickly as possible.
"Every time you play at Villa Park the atmosphere is great. It will only add to the excitement playing West Bromwich Albion.
"It's a local derby, we'll be up for it. The games are always filled with a lot of passion and intensity. We'll make sure we'll be ready for it.
"We want to make sure we take the positives from last Saturday at Liverpool and continue to press forward.
''There's a bit of a break, that will give some of the boys a bit of time to get healthy and fit again.
"We're in this thing together, there's a lot of football left and we'll go again on Wednesday and keep fighting."