Premier League: Everton's Bryan Oviedo has successful surgery on his broken leg
Everton midfielder Bryan Oviedo has undergone successful surgery on his broken leg.
Last Updated: 28/01/14 5:03pm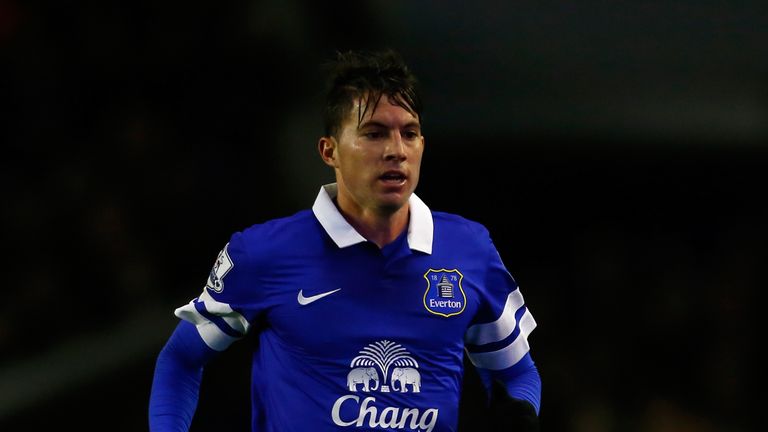 Oviedo broke his leg in two places during his side's FA Cup win over Stevenage and is likely to miss Costa Rica's World Cup campaign in Brazil.
The 23-year had an operation on Monday evening and Everton's Head of Medical Services, Danny Donachie, says the first stage in the Costa Rican's period of rehabilitation had a positive outcome.
Donachie told the club's website: "Bryan's surgery was a big success and he is in a comfortable and stable condition.
"He fractured his tibia and his fibula and they were displaced, so we weren't able to put them back into place until Monday. He had surgery last night when a rod was put through his tibia, which means he will come back stronger than before.
"It was a clean break and that means that there are no pieces of bone. Sometimes when there are small fragments of bone in the area, it can be difficult to deal with. But these are clean breaks, so they will put the bones back into position and it will heal well from there.
"We will be working hard to get him back as quickly as we can."
Meanwhile, Everton have recalled left-back Luke Garbutt from his loan spell at Colchester following Oviedo's injury.