Transfer News: Ajax looking to keep star duo Joel Veltman or Davy Klaassen
Marc Overmars says Ajax have no intention of letting top youngsters Joel Veltman or Davy Klaassen leave the club.
By Graeme Bailey - Tweet me: @graemebailey
Last Updated: 10/02/14 6:34pm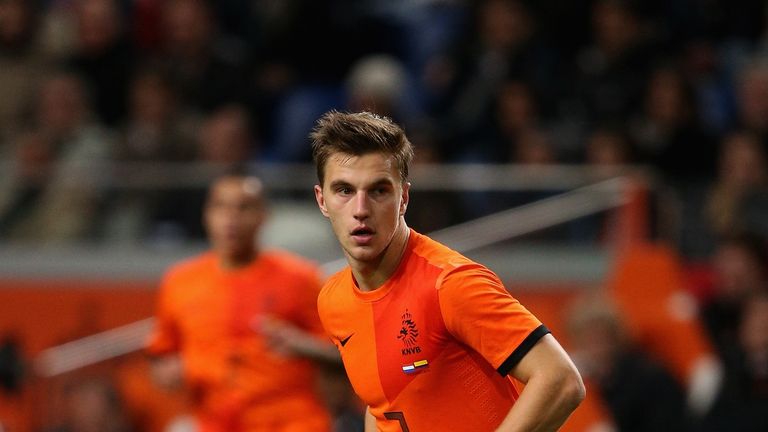 Defender Veltman, 22, and midfielder Klaassen, 20, have both become integral parts of Frank de Boer's side as they look firmly on course for their fourth consecutive title.
Both players are reportedly being followed by some of the England's biggest clubs with the likes of Arsenal and Manchester United both said to be keeping close tabs on them.
However, Overmars says that Ajax are not preparing to let either player leave and he admits it is a frustration that his plans are often hampered by rival clubs.
"We are constantly working on a puzzle and every time you have it almost complete, it can fall apart, because a piece is snapped up.
"But I'm going to the gate and lie in front of it when they come for Joel Veltman or Davy Klaassen.
"I love Ajax being attractive for a transfer, but these guys do not get out of here."
Despite both Veltman (2017) and Klaassen (2016) already having long-term deals in place - Overmars wants to extend those further.
"We have the intention to break open the contracts, and then upgrade and extend," Overmars added.