Championship news: Barry Ferguson insists players who come in will play games
Blackpool player-manager Barry Ferguson insists he will not bring in players unless they can play an important role.
Last Updated: 24/02/14 12:31pm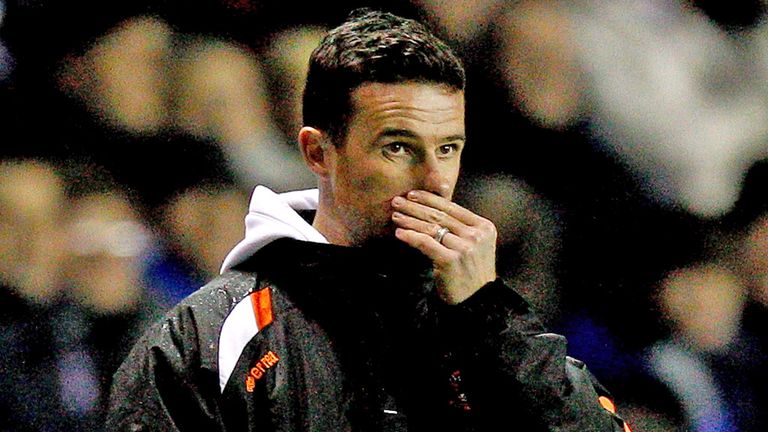 During his short tenure, which began at the end of January, Ferguson has brought in seven players and the 36-year-old has ensured the players he brings in will serve a purpose.
The now retired Scotland international has spoken out insisting that he is more than happy to hang up his playing boots if he is given the job at Bloomfield Road on a full-time basis.
Speaking to the Blackpool Gazette, he said: "I'm pretty happy with the squad I've got, we just need to see what next week brings.
"I would like to add one or two, but there is a rule that you're only allowed five in the 18. I don't want to be bringing loan players in and leaving them out. It wouldn't be fair on them."
Speaking about a possibility of continuing playing if he is appointed manager on a full-time basis, he added: "If I get the job, I really don't think I will be playing. People have done both jobs (at the same time) but I don't think I can do it.
"I made the decision not to play and stay on the sidelines, and the squad is becoming strong enough to cope."