German star Sami Khedira set to return from injury
Sami Khedira is closing on a return to action after five-months sidelined with a knee injury.
Last Updated: 30/03/14 11:02pm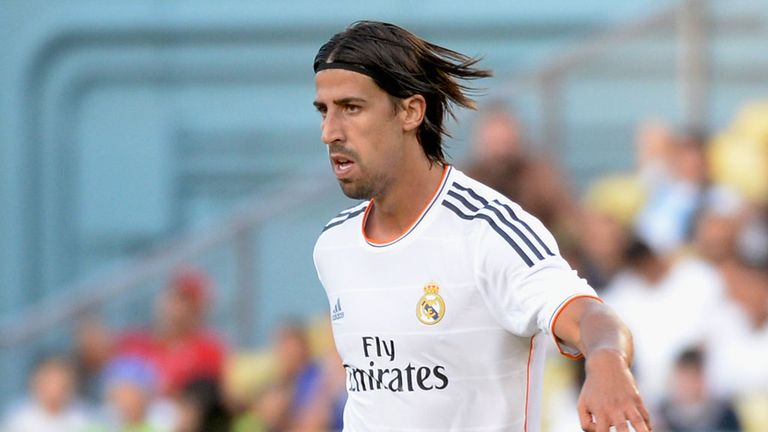 The Real Madrid star tore ligaments in November, but he is not back in full training and looks firmly on course to make the World Cup finals.
The German midfielder told AS: "I feel like a football player now, because I'm back on a football pitch. It's like being at home.
"It feels like I'm nearing the end. I'm close to returning to the team and that gives me motivation to keep fighting.
"The beginning was very hard. The first four or five weeks was the hardest.
"I was on crutches and couldn't walk. I was very limited.
"In the past few weeks I have been more comfortable with the knee in training. I'm very happy to tread on the grass again and I'll be running outdoors with the ball.
"I already have more confidence in the knee and I've noticed I feel more secure. I feel good."
"I miss the team, my teammates, the Coach. It's very hard to train alone every day.
"It's important for me to keep in touch with my team-mates and the Coach. That makes everything easier.
"It's a pleasure to have colleagues like them. They are big players with equally big hearts.
"We have a chance to win three titles. Everyone at Madrid wants to win, especially in the Champions League, and no one more than the players."