Premier League: Paul Lambert backs Aston Villa striker Andreas Weimann
Paul Lambert believes people are missing the point regarding Aston Villa striker Andreas Weimann.
Last Updated: 09/04/14 3:03pm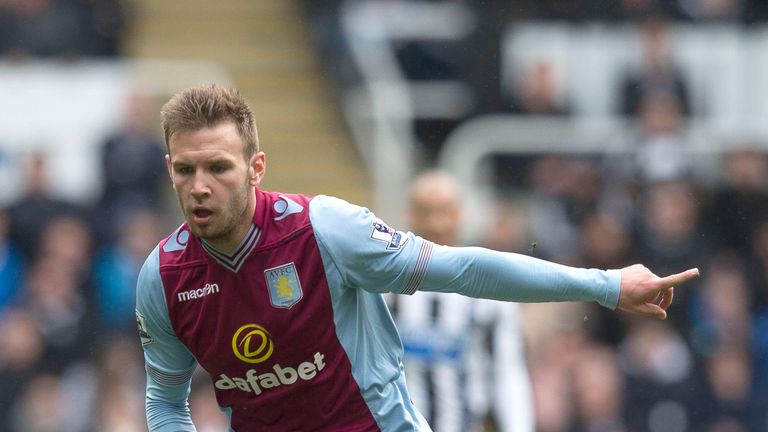 The 22-year-old Austrian scored 12 times last season but has so far managed only four goals this term - three in the Premier League and one in the Capital One Cup.
But Lambert wants fans to go easy on the striker, believing he has played well more times than not, and also highlighting the fact he has only played regular football recently in his Villa career.
"I think people are missing the point with him because he's only really been playing regularly for about a year," Lambert told the Birmingham Mail.
"I know he was in and out the team the season before last when he'd just come through the academy.
"It's only probably since we came in that he's had a sustainable run at it. Last year he was excellent, this year I think more times than not he's played well for us."
Only difference
He added: "This year the only difference is his goalscoring hasn't been what it was last year because he scored a lot last year. That's the only thing missing from his game, but Andi is another young lad who is really still starting out.
"He's a natural finisher, I'll give him that, and he gets himself into scoring positions.
"When he gets a chance you think he will score every time - or he'll hit the target.
"I think it's well documented that his workrate is incredible. If Andi doesn't score you know he's going to put a right good shift in for you and that's a big attribute to have."
Weimann has made 64 starts and 28 substitute appearances for Villa and Lambert insists the striker is still learning his trade.
"I think people think he's been round for years and he's played a couple of hundred games and things like that. If you look at his experience he's not played that many games, Andi."