Premier League: Steven Davis says Southampton lacked cutting edge against Cardiff
Southampton midfielder Steven Davis admitted they lacked a cutting edge up front in the 1-0 defeat to Cardiff.
Last Updated: 13/04/14 3:14pm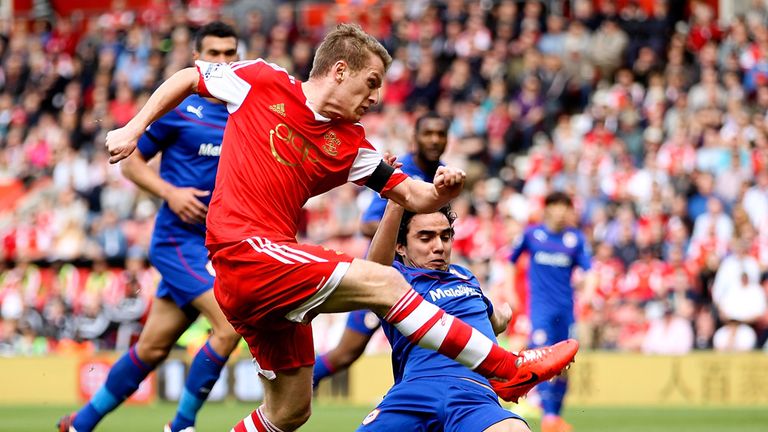 The Bluebirds gave their survival hopes a huge shot in the arm with the three points, and they did so despite having their backs against the wall for most of the match.
But Saints - badly missing the pace and creativity of the injured Jay Rodriguez - could find no way past David Marshall in the Cardiff goal.
Davis says they will try to bounce back quickly when they go to Aston Villa next weekend.
"I think we played generally quite well, moved the ball well and had a lot of possession, created a lot of chances, but we didn't do enough in front of goal before they got the first one," he told Saints Player.
"We'll go away from it feeling disappointed and frustrated because we always look to win our home games and unfortunately we couldn't do that.
"It's just a frustrating day more than anything because of the way that we've played.
"There are positives to take but it didn't drop for us in front of goal and we couldn't get the three points so we have to look forward now to our four remaining games and try to pick up as many points as possible.
"I think in the way we've shown in every game this season, the demands we've placed on each other to drive this club forward, and to try and drive each other on as much as possible, and there's still four games with a lot to play for in our minds, so we need to play and train in that way."