Carlos Tevez says he has no problem with Lionel Messi and will not rule out a Boca return
Carlos Tevez has rejected rumours of rivalry between himself and Argentina team-mate Lionel Messi.
By Paulo Freitas
Last Updated: 16/04/14 4:54pm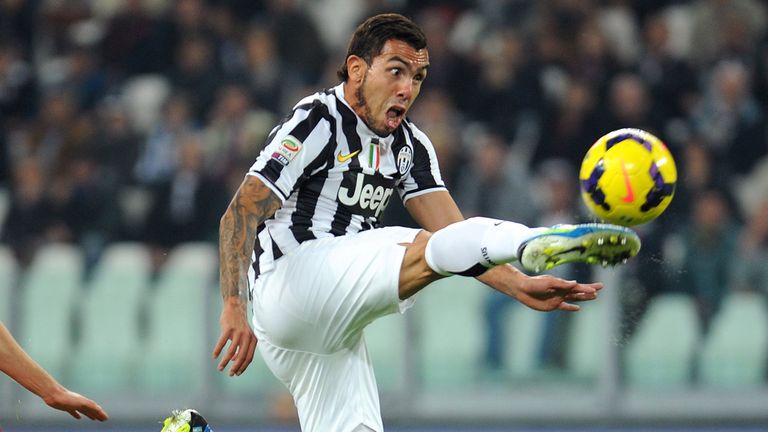 Reports have suggested there has been conflict between the strikers, which have heightened since Tevez's omission from the national side.
However, the Juventus striker says his absence from Alejandro Sabella's side has nothing to do with any dressing-room feuds.
"We worked together when I was at Corinthians and our relationship was fantastic," he told Cronica in regard to Sabella.
"We never had any problem and the relationship was friendly, it was very good. Everyone asks why I am not in the national team squad but things are what they are and that's it."
Tevez claims there is no truth in stories of conflict and admits Messi, alongside former Manchester United team-mate Cristiano Ronaldo, is one of the best players in the world.
Nonsense
"I don't know where people take that nonsense from," he added. "Everyone says things but the truth is that with Messi, we have shared moments, training sessions, matches and we have never had any problem, he is a delightful and very polite person.
"This is supposed to be his World Cup and from my heart I wish that it will be as he is a wonderful player.
"Messi and Cristiano Ronaldo, whom I played with in Manchester, they are the best in the world."
Tevez started his career with Argentinian side Boca Juniors and the striker did not rule out a return to his native South America.
"How would I not want to return to my home? Boca are my people, my shirt, and I'll wear it wherever I go while I live," he admitted.
"But I want to return to a peaceful club, I don't want the board fighting with the players or the fans.
"I want to return to a Boca where I can just enjoy going to the pitch to keep winning titles and be happy. This is the Boca I want to return to one day."