Premier League: Leighton Baines says Everton more positive under Roberto Martinez
Leighton Baines says Everton's success this season is down to the positivity brought to the club by Roberto Martinez.
Last Updated: 19/04/14 12:56pm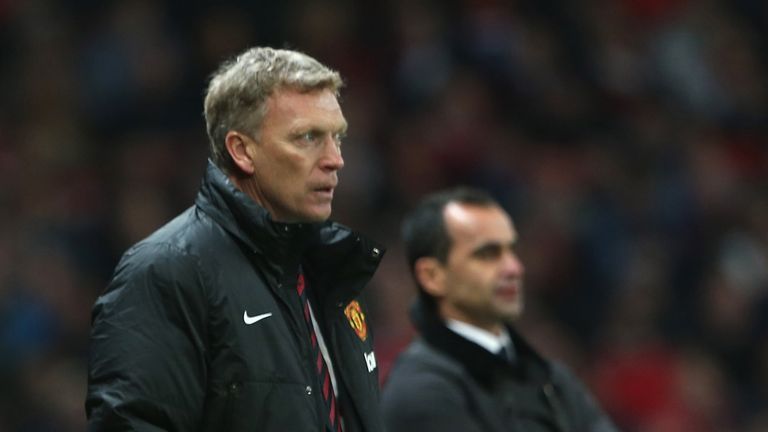 The Toffees have positioned themselves in UEFA Champions League contention this term, with a top-four finish still very much on the cards with four fixtures remaining.
Belief is high within the Goodison Park camp that a seat at European football's top table can be secured, with Martinez drilling into his players that they are capable of anything.
Baines claims that is a welcome change of philosophy from the previous managerial regime on Merseyside.
David Moyes - who left Everton for Manchester United last summer - spent his 11-year tenure favouring a more cautious approach, with his side often set-up to contain opponents rather than take the game to them.
Baines told The Guardian on the contrasting styles of Everton bosses past and present: "The two managers are totally different, in every way.
"They both have things they are really good at but with the current manager, he's ultra-positive. He takes the positive from every single scenario.
"That's been the big thing for me: the difference in the style of play, committing to that and not feeling like we have to adapt to the opposition.
"The new manager has that confidence and belief in himself, in his own blueprint. And then in us. He tells us we're not going to change, we're just going to improve constantly and keep practising until we get to the level where we want to be. Stick to it, don't compromise, get better at it.
"He also spoke about the Champions League from the start. He didn't shy away from it. He came in and straight away he set the bar high.
"We might have got away with a fairly ordinary season - the changeover with the new manager, the first season, a transitional season - but he didn't want to accept that. He wanted to improve on what we'd done before, and we've done that."
While Everton have flourished this season, Moyes has endured a difficult debut campaign as 'The Chosen One' at Old Trafford.
Baines believes the Scot will have been fully aware of the size of the challenge he was taking on as Sir Alex Ferguson's successor and is convinced that, ahead of a reunion at Goodison on Sunday, he will get things right in time.
The England international added: "He's a fighter. He'll never give up on anything because it's not in his nature. And he has said he will get it right in the end. It's just that every time United have started to get a bit of wind in their sails, it's been taken away again. They needed to get a run going to lift their confidence and they have never quite managed it.
"A lot of the coaching staff went over there with him and it's tough seeing them all having a difficult time. But I also think they knew it was going to be tough. Maybe it's been tougher than even they expected. They knew they needed to strengthen and they couldn't quite do it."