Premier League: Wayne Rooney set to miss Manchester United's game with Hull City
Wayne Rooney is expected to miss Manchester United's final home game of the season with a groin injury.
Last Updated: 05/05/14 7:50pm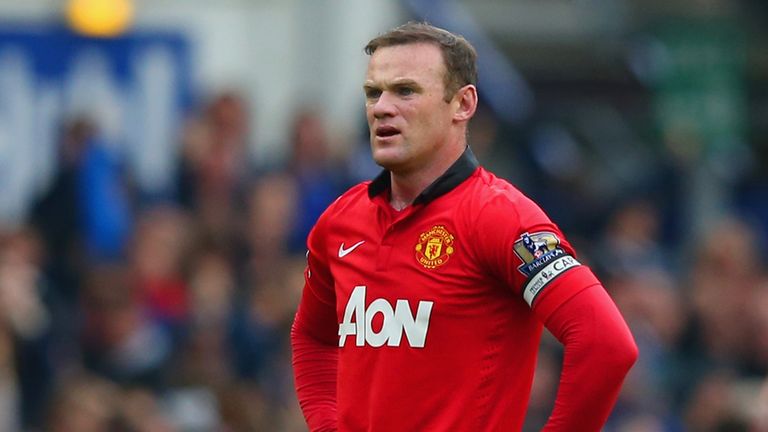 The England striker missed last weekend's 1-0 defeat to Sunderland due to a combination of the injury and a stomach bug.
Interim player-manager Ryan Giggs has revealed that Rooney has not yet recovered from the injury and could miss Tuesday's Premier League game with Hull City.
"Wayne is probably struggling for the game. He's not quite recovered. We'll continue to monitor him," Giggs told MUTV.
Sources close to Rooney insisted last week that the groin complaint would not affect the striker's chances of being fit for the World Cup.
Rooney's absence for the Hull game means the door is open for Giggs to hand Robin van Persie his first start in seven weeks as he has now fully recovered from a knee injury.
Tuesday will be the final home match of Giggs' temporary reign, with Holland coach Louis van Gaal expected to be appointed as David Moyes' successor in the coming days.
Nemanja Vidic will play his final game at Old Trafford, while it could also be the last home game for Rio Ferdinand and Patrice Evra, both of whom are out of contract this summer.
Giggs' deal also expires at the end of the season and the former Wales international did not rule out naming himself in the matchday squad when quizzed on the matter at the weekend.
Giggs said: "Of course, the perfect scenario is me coming on and scoring a goal, the winning goal, and hopefully everyone will be happy but it doesn't always work like that. We'll have to wait and see what happens on the night."
Giggs added that defender Rafael could feature against Hull, but defender Jonny Evans is out for the rest of the season with an unspecified injury.