FA Cup: Arsenal's Per Mertesacker says losing final to Hull City wouldn't be a disaster
Arsenal's Per Mertesacker does not believe defeat against Hull City in next week's FA Cup final would be a disaster.
Last Updated: 11/05/14 1:24pm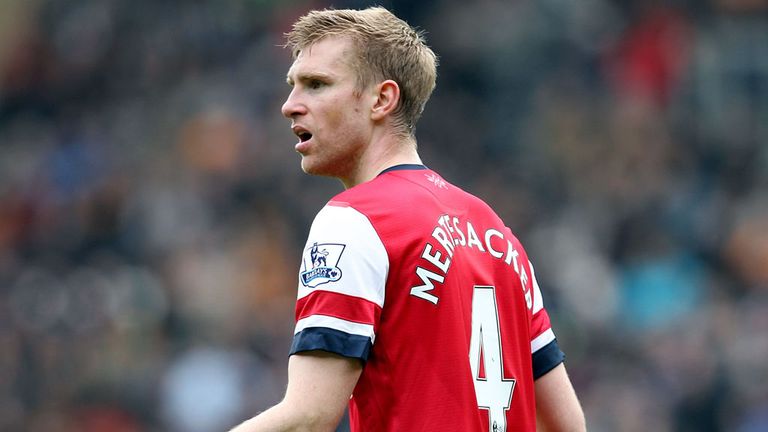 After spending much of the season embroiled in the Premier League title race, the Gunners' season has petered out somewhat after having to settle for another fourth place finish.
However, after almost nine years without a trophy, Arsenal fans are hoping victory over Hull at Wembley next weekend will end the drought.
Despite the long wait, Mertesacker insists that defeat against Steve Bruce's side would not necessarily mean Arsenal's season could be deemed a failure.
"That would be a bit harsh," Mertesacker told The Sun.
"It wouldn't be a disaster, but our expectations are now absolutely to win the cup.
"I am not here to say that I believe we are going to fail."
The Germany international also revealed the tense semi-final encounter with Wigan, which the Gunners won on penalties, took its toll mentally, but insisted his team-mates have what it takes to take home the silverware.
"You also have the pressure that came in the semi-final, and it will come back in the final," Mertesacker added.
"But I think we have raised our confidence that much in recent weeks that I think we want to make it.
"Now we want to finish the season properly."