Former Sheffield Wednesday defender Reda Johnson eyes new club
Former Sheffield Wednesday defender Reda Johnson feels he is ready for a new challenge after leaving Hillsborough.
Last Updated: 15/05/14 5:27pm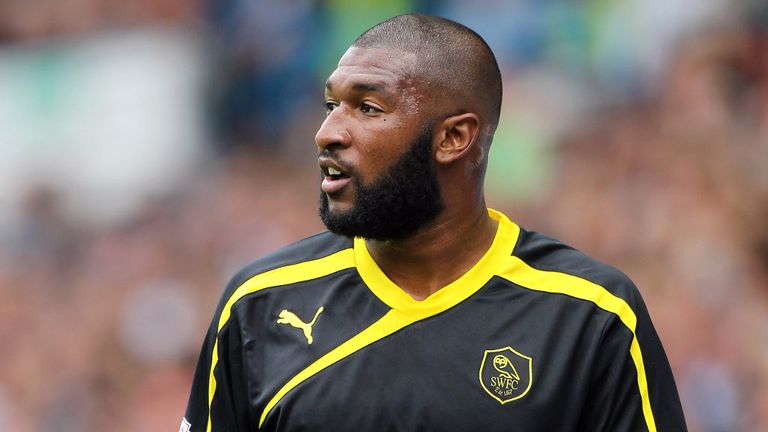 The 26-year-old, who scored 18 goals in 75 appearances for Wednesday, is looking for a new club after seeing out his contract at Hillsborough.
Johnson spent three years at Wednesday, establishing himself as a big fans' favourite at Hillsborough and he played a key role in helping them win promotion to the Championship in the 2011/12 season.
The Benin international saw his final few months at Wednesday blighted by a foot injury, but the powerful defender is back to full fitness and is keen to fix himself up with a new club ready for next season.
"I am ready for a new challenge after three years at Sheffield Wednesday," Johnson told Sky Sports.
"I had some good times at Sheffield Wednesday and I wish everyone at the club well for the future.
"It was unfortunate that I was injured for a few months last season, but now I am fit and ready to start with a new club for pre-season.
"I have spent five years in England and I want to continue playing here as it is the best place to play football."
The former Plymouth defender admits there has been some interest shown in his services and that he is keeping his options open.
"I have got some new opportunities, but I will leave that to my agents and I will make a decision at the right moment and with the right club," he added.
"I am excited about what the future holds for me and I am fit again and ready to give 100 per cent to my new club."