FA Cup: Steve Bruce aware final day will bring joy and despair to Hull City
Steve Bruce knows FA Cup final day will leave 11 players at Hull City 'ecstatic' and 11 'absolutely destroyed'.
Last Updated: 17/05/14 10:42am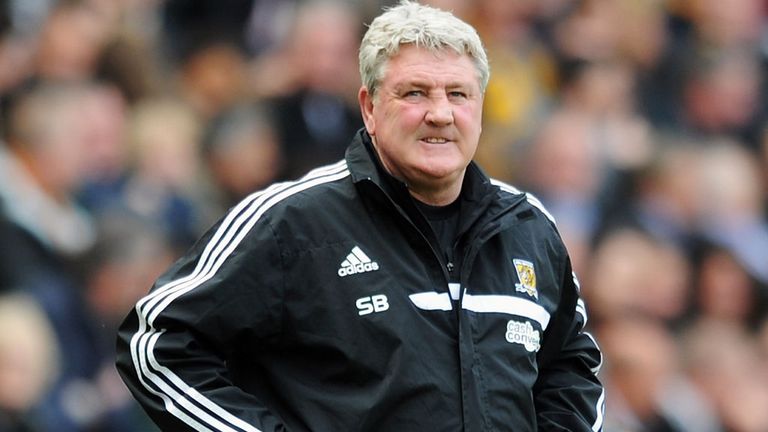 The Hull boss has first-hand experience of the highs and lows Wembley appearances can bring from his playing days at Manchester United.
He lifted the FA Cup as captain in 1994, but suffered a shock defeat to Everton 12 months later and was left out altogether by Sir Alex Ferguson in 1996 as his Old Trafford career came to a close.
Bruce now faces the unenviable task of selecting a side to go in pursuit of major silverware against Arsenal on Saturday, and knows his decision will bring a mixture of joy and despair.
He said: "If you name your team well advance, you are going to disappoint 11 players for the entire week. If I do that, I'll have 11 players ecstatic and 11 absolutely destroyed.
"Sir Alex would always leave it late for big games, and that was his way of keeping everyone on an even keel until shortly before kick-off.
"Mind you, it took me 20 years to get over it (snub in 1996). Looking back on that day at Wembley, it was his way of saying I wasn't just missing the cup final. He was saying: 'Steve, your time is up, your time at this club is coming to an end'.
"When you think about it, it doesn't matter how you dress it up, you've got to tell people something they don't want to hear.
"It's something I'm not looking forward to.
"If you've got pride about you, which these players have, they are going to be desperately disappointed. No matter how you break the news, it's always the hardest part of the job.
"For me, it was the end of my career. I finished playing with the team winning the league and cup, but it began dawning on me that I was coming to the end."
One of those hoping to get the nod against Arsenal is goalkeeper Allan McGregor, a man who has battled his way back to fitness after suffering broken ribs and kidney damage in a Premier League clash with West Ham United.
He is also a man Bruce has admitted to having had an eye on for some time prior to bringing him to the KC Stadium last summer.
He said: "I tried to get him the year before when he left Rangers to go to Turkey.
"I kept in touch with him because I had an idea he wouldn't settle there, especially when it emerged he wasn't getting paid.
"For the money we paid for him, he's a really top-class goalkeeper."
Another hoping to grace the Wembley stage on Saturday is Matty Fryatt, with the striker conceding that he never imagined this day would come when he signed for Hull in 2011.
He said: "It is unimaginable that I will be playing in an FA Cup final, if I'm honest.
"When I joined Hull, I could never have imagined this and they had just come out of the Premier League. Looking at the squad now, we are a million miles away from the one we had then.
"We have done superbly to stay up and reach a final this season."