Republic of Ireland boss Martin O'Neill says he won't chase Stephen Ireland
Republic of Ireland manager Martin O'Neill has warned Stephen Ireland that he won't 'continue chasing' him.
Last Updated: 22/05/14 10:15am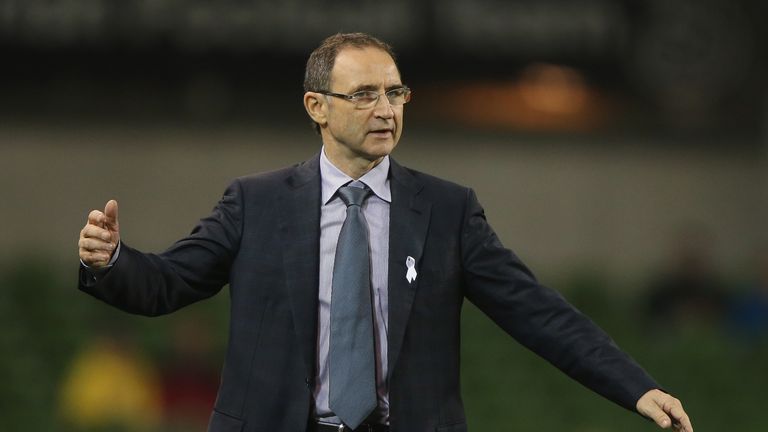 The Stoke player has not represented his country since he controversially pulled out of their squad prior to a European Championship qualifier in 2007 - and then vowing he would never play for Ireland again.
O'Neill has revealed that there has been contact between Ireland's representatives and the FAI about a possible return to the national side, but discussions have so far failed to be conclusive.
"I had a meeting with a couple of the Stoke City players a few weeks ago, but deliberately didn't want to speak to Stephen in that group," said O'Neill.
"I wanted to have that type of conversation with him on a one-on-one basis, so I called him to get something organised. There was no answer, which was fine because I'm not always immediately responsive myself to phone calls.
"At the same time, we had the FAI trying to make contact also. No answer came. Then his agent called (senior administrator) Mary O'Brien to say that Stephen would like to be considered, but would like a conversation with me some time in July.
"Following on from what Mark Hughes had said in a newspaper interview, I thought it was very obvious then that Stephen didn't want to be involved in these games - and look, if he's not going to be available this summer, then that's fine with me."
The former Sunderland boss believes the midfielder will have to prove his commitment to the international side by contacting him directly.
"If he wants to get involved with us down the line, then he needs to know that I'm not going to continue chasing," O'Neill said.
"If he phones me some time in July, of course I'll speak to him then.
"But he has to make the call, not me. It really is as simple as that."