World Cup: Borussia Dortmund midfielder Kevin Grosskreutz still on for Brazil
Kevin Grosskreutz remains in contention for Germany's World Cup squad, despite being reprimanded by club and country.
Last Updated: 26/05/14 9:50am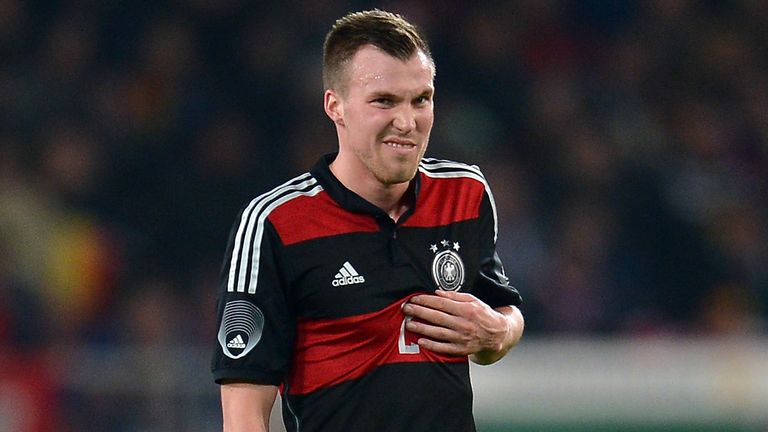 The 25-year-old expressed his regret at the incident in Germany's training camp in South Tyrol while Germany's general manager Oliver Bierhoff and coach Joachim Low appear set to forgive him.
"Let's not forget these are young lads and Kevin is very emotional," said Bierhoff to Sport1. "He's a very passionate person and there was a lot of frustration after the final.
"Things like this can happen and these are the kind of people you want."
Grosskreutz told reporters in northern Italy that he was "very sorry" for what he did after a "very disappointing" defeat to Bayern Munich.
"It won't happen again," he added.
Grosskreutz remains a candidate for Germany's final 23-man squad due to his versatility, having appeared in several positions for club and country in the past.
"From now on, I am just focusing on the national team," said Grosskreutz, wanting to put the incident behind him.
"I feel I can play in any position and I would like to give it all I've got for the team. I will give everything wherever the coach needs me."