World Cup: Ben Foster relishing chance to taste the atmosphere
England goalkeeper Ben Foster is relishing the chance to taste the atmosphere of the World Cup.
Last Updated: 03/06/14 12:23pm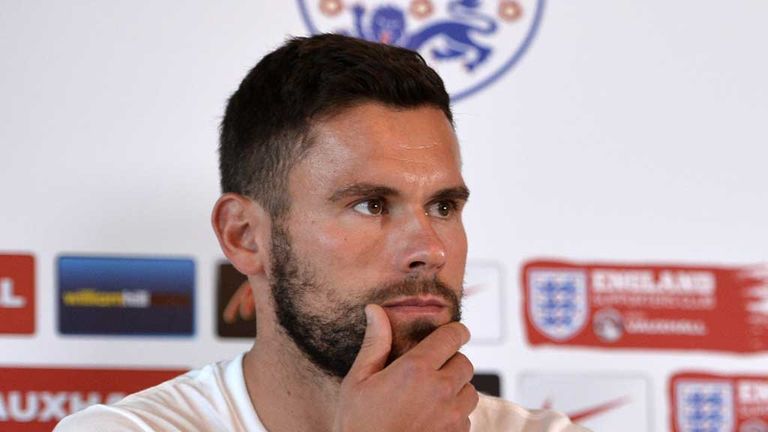 West Brom goalkeeper Foster returned from international exile after being asked by former Albion manager Roy Hodgson to go back on his 2011 retirement when he took over as national coach.
He has no regrets about putting family first three years ago, but is thrilled to have the chance to be part of Hodgson's squad, even if it is as second or third choice between the posts.
"This is my first major tournament," he said. "It is incredible.
"Obviously when I got the text message a couple of weeks ago, it was pride more than anything for all of my family, my mum and dad and I've got a couple of brothers and sisters as well.
"That was the overriding feeling straightaway, which was the pride from all of them. All the text messages, tweets and nice things like that. It is absolutely fantastic.
"It is my first tournament and I am 31 years old, so it may be my last chance at a World Cup as well so I am over the moon.
"The reason that I kind of took a break from it a few years ago was mainly down to the fact I had two very, very young children.
"Basically, I had two kids under a year old so for me at the time it was a huge wrench kind of being away from them.
"Whenever I was away with the squad all I kept thinking about was just wanting to be back home with the kids and the family.
"It was a bold decision, really. I definitely thought about it a lot, don't get me wrong, and I'd stick by it as well. It is something I wouldn't have changed, even now."
And Foster paid tribute to Hodgson for the way he deals with any problems within the England squad, making life as easy as he possibly can for players who can spend long periods of time away from their families.
He added: "Roy, he's fantastic. He is a real kind of people person. I think he understands and gets footballers are not just machines, they're not just a footballer and that is it.
"They've got a personal life as well, they've got families, they've got kids.
"He understands that and he gives you time to go and see them and spend time with them.
"He gives us a few days off here and there to get with them and that is what people really do appreciate."